The VW Polo GT TDI and the VW Cross Polo are the next model line introductions from the German car maker. The Polo GT TDI was recently spied inside out and here are the images.
These images were snapped by Team BHP member 'tushky'. Apart from the soiled bootlid, there is little to mark this out as a go-faster hatchback save for the subtle 'GT' branding on the left hand side of the boot. Perhaps VW may give the 'GT TDI' stickers on the C-Pillars of the car like they do on the GT TSI.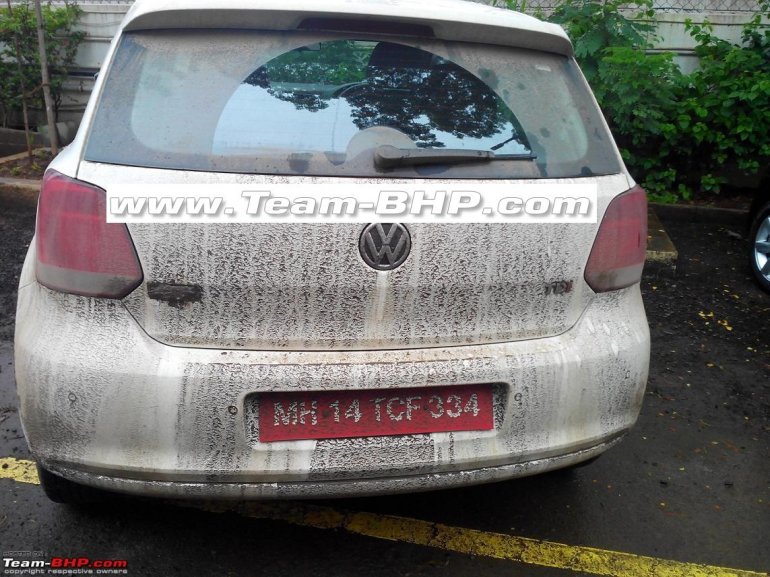 What is more interesting is the interior of the car. Look! It's a 5-speed manual and not a DSG automatic gearbox! So we can confirm that the GT TDI would come with a manual and not an automatic.
Apart from that, we see that the interior gets the same upgrades as the GT TSI. Which means you get an all black center console, a black and grey seat upholstery with contrast stitching.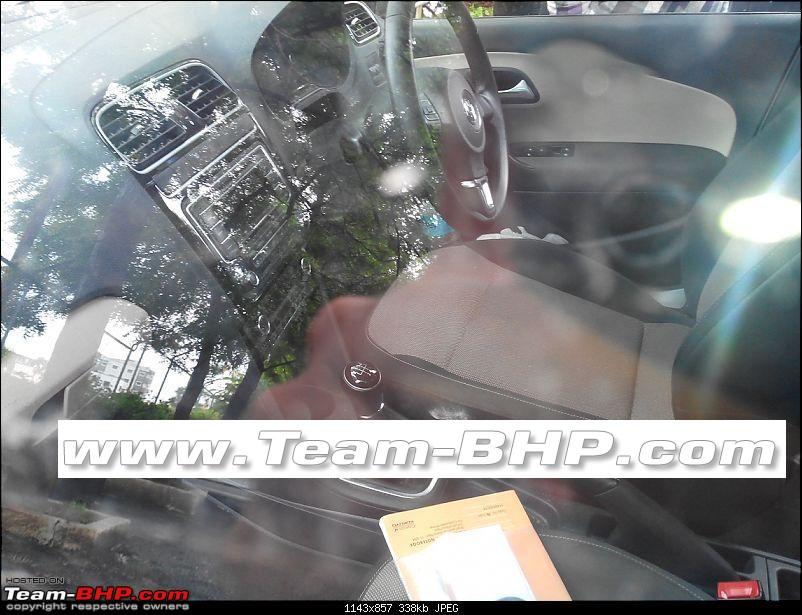 What we don't know is the engine that powers the GT TDI. If VW opts for the 1.6-liter diesel from the Vento, the Polo will no longer be classified as a 'small car' and it will end up paying higher taxes. It is believed that VW is working on downsizing that engine to 1.5-liter.
The GT TDI should be launched by the end of this year (festive season maybe).
[Images from Team BHP]