Production version may be named 'VW Budd-E'.
As a follow-up to the concept unveiled at the 2011 Geneva Motor Show, Volkswagen will introduce a new VW E-Bulli concept (could be called the VW Duo-E) at CES 2016 in Las Vegas next month. So far, the company has revealed only the front of the concept and teased rest of the exterior in a video clip.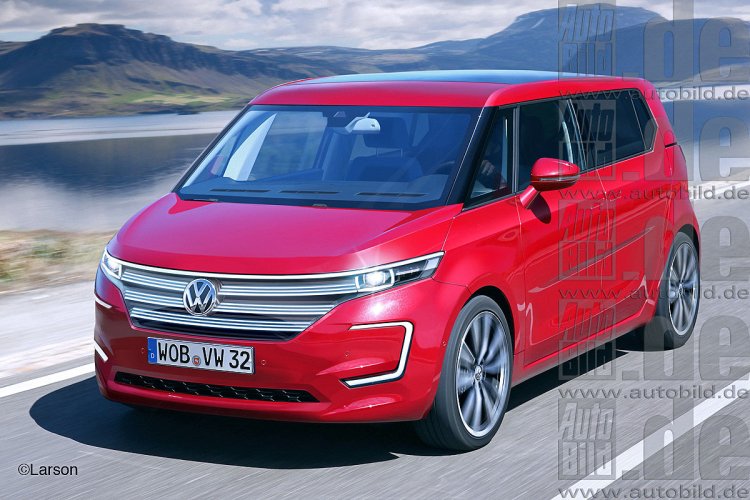 Based on these, AutoBild has created a speculative rendering of the upcoming E-Bulli concept's production version.
According to a report, the VW E-Bulli concept is planned to go into production. The concept focuses on showcasing a newly developed electric drive system. The production version will be an all-electric mini-MPV. To make it a volume-selling global model, there will be a regular variant also, offered with four-cylinder petrol and diesel engines. The combustion engines to be offered could range from 1.0-litre to 2.0-litre in displacement. Also Read: Sixth-gen 2018 VW Polo – Rendering
The VW E-Bulli concept's production version, rumoured to be named 'VW Budd-E', will enter production in 2017, at the company's Puebla plant in Mexico. Its sales is said to commence in 2018. The launch timeline indicates that it'll get advanced features like the gesture control tech expected to launch on the eighth-gen 2017 VW Golf.
[Source: Auto Bild]