Our friends at AutoCarIndia.com have caught the VW Cross Polo testing once again in India. The car was spotted on the Mumbai-Gujarat highway.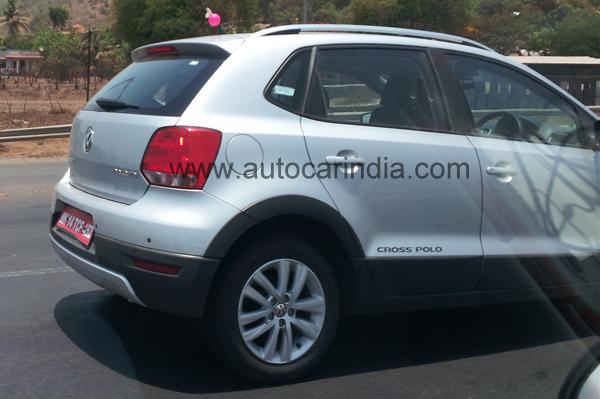 As we've laid out on a previous post, the VW Cross Polo is not an SUV. Its a Polo hatchback with a slightly raised ground clearance and a rough road package. A matte plastic embellishment wraps around the car. It gets a rear diffuser and the anodized roof rails can take 75kg of luggage.
While the international version is raised by about 23mm from its default setting, the Cross Polo for India would have only a 15mm difference as the regular car has already been raised to tackle the Indian roads.
Unlike the Cross Polo for the international market where the car is fitted with 17-inch wheels, the Indian version, at least the model seen here, sports the regular Polo's 15-inch 'Estrada' alloy wheels.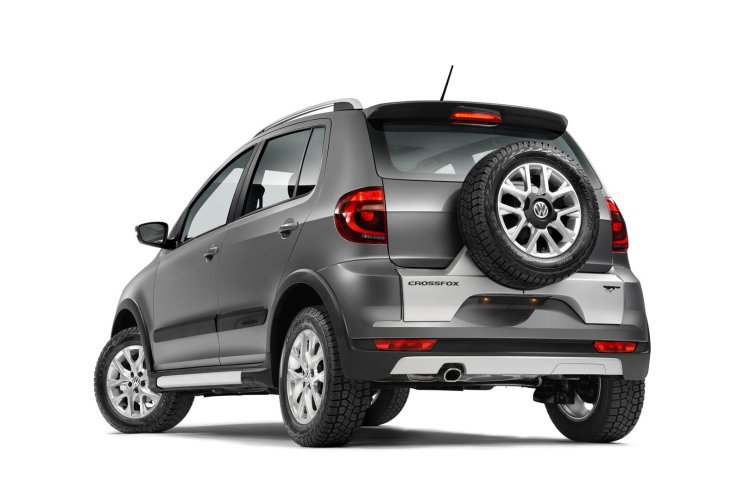 According to Autocar's sources, the final version will feature a spare wheel on the tailgate for extra SUV flair. The spare wheel isn't counted as a component of the car when it is measured for excise duty benefits so the CrossPolo would still be eligible for the perks.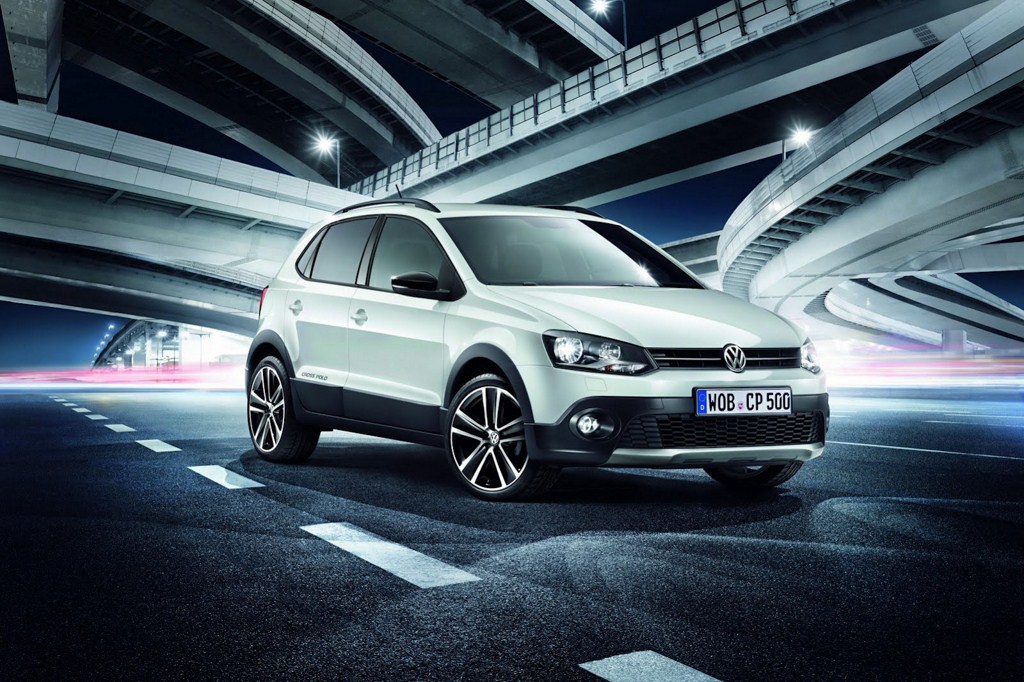 No details on the car's powertrains are available at this moment. VW cannot pick another diesel engine that can qualify the Cross Polo for benefits besides the stock 1.2-liter mill, though a lower stroke length variant of the 1.6L engine used on the Vento that displaces 1.5-liters is rumored to be in the works for future Volkswagens.
VW India's Arvind Saxena told us last month that carline and technology extensions will continue in 2013, without naming specific models.
[Source - AutoCarIndia.com]