Although very few of us may have seen a Volvo XC60 on Indian roads, the simple fact is Volvo does sell the XC60 SUV in India and (as it is quite obvious) isn't very successful in doing so. However, Volvo will present a hybrid version of the XC60 at the Detroit Motor Show as its plans to hybridize its entire range of products.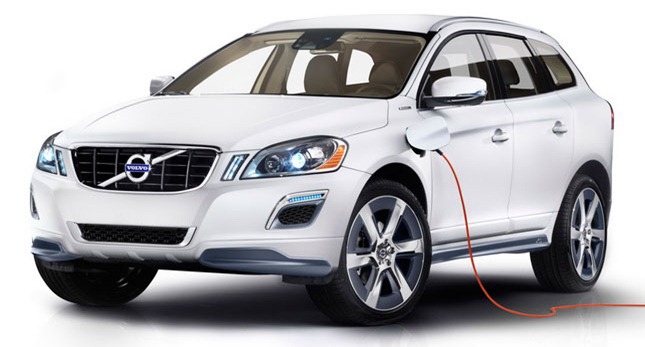 Providing the fire power to the front wheels of the XC60 Plug-In hybrid is a turbocharged four-cylinder engine making 280 hp and 280 lb-ft of torque.  A small generator sandwiched between the engine and eight-speed automatic transmission provides an extra 46 hp to the front wheels during acceleration.
Providing the green power is an electric motor generating 70 hp and 148 lb-ft of torque and feeding it to the rear wheels, pushing the total output to 350HP
Both generator and electric motor are fed by a 12-kWh lithium-ion battery pack located under the rear cargo floor. It takes 3.5 hours to fully charge via a 220-volt outlet or 7.5 hours with a 110-volt outlet.
[Source: CarAndDriver.com]