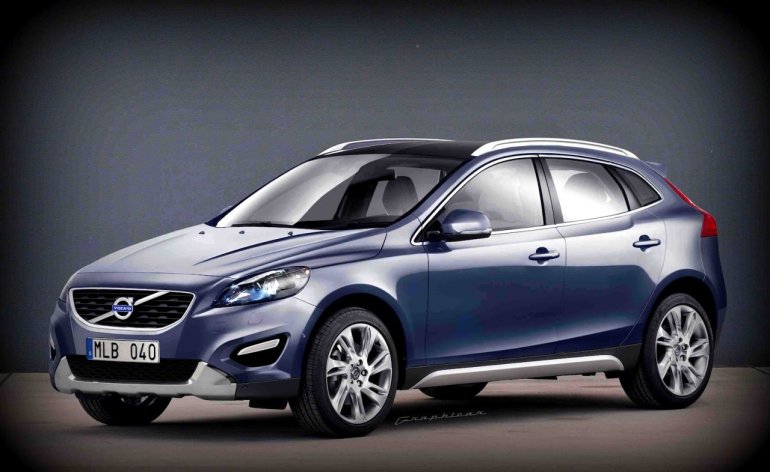 We have been aggressively covering all the happenings related to the XC40 – an entry level crossover from Volvo. Essentially, the Volvo XC40 is a crossover based on the V40 hatchback developed to take the BMW X1 and the Audi Q3 head on!
Think of the Volvo XC40 as an 'All Track' version of the V40 hatchback. Volvo has taken the low-cost, less-time approach to develop this compact crossover. The XC40 will feature:
Redesigned front bumper
New fog lamps
Increased ride height
Plastic body cladding with aluminum accents
New alloy design
Roof rails
Three engine options will be on offer:
1.6-liter petrol engine with 150 hp
2.0 liter petrol engine with 240 hp
2.0 liter diesel engine with 155 hp
Volvo India may have existed in India since 2007, but hardly has any mark on the Indian automotive industry. We have always stressed on how the Volvo XC40 will be instrumental in putting Volvo India on the map.
The luxury scene is India is dominated by the Germans. In order to overthrow the Germans, Volvo India would need a volume model to boost sales. The XC40 will help Volvo India achieve target of becoming the top 3 luxury manufacturer in India by 2020. Taking a cue from our recommendation, Volvo India has subtly indicated that they will launch the XC40 in India.
BSMotoring reports that Sudeep Narayan, director, Volvo Auto India commented that the Swedish automaker is contemplating on a new entry level product for India. This 'mysterious product' will make its global debut at the Paris Motor Show and the India debut will happen in the next six months. Incidentally, the XC40 will also make its global debut at the 2012 Paris Motor show.
Adding to that, Volvo India will expand its dealerships presence to 16 by the end of 2013. This is absolutely essential to sell a volume product in India. The automaker is also contemplating on setting up an assembly base in India. A CKD operation of the XC40 will help keep the price tag low.
If the Volvo XC40 is launched in India, it will compete against BMW X1, Audi Q3 and the Mercedes B Class. The BMW X1 and the Audi Q3 are established success stories. Looking at Mercedes India's bullish marketing strategy, the B Class looks like a success story in the making. We see no reason for the Volvo XC40 to not succeed if all the right decisions are made at the right time.
[Source: Bsmotoring.com]