When Volvo launched the V40 Cross Country concept at the Paris Motor Show last year, we expected it to hit the market under the moniker XC40, but Volvo retained the Cross Country suffix because they knew that a rough road package on a hatchback is not eligible to wear the XC badge.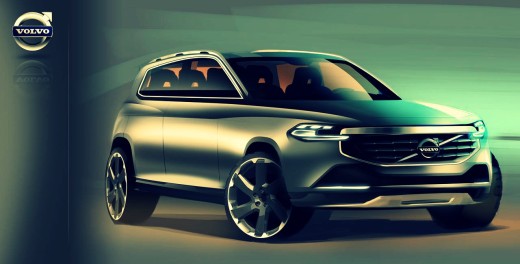 Now it is slowly starting to make sense as to why Volvo has did so and kept the XC40 nameplate in the shelf. Automotoportal.hr reports that Volvo might be considering a compact crossover SUV which could be called the XC40.
The V40 Cross Country is primarily a hatchback with raised suspension and off road add-ons but a crossover SUV will be more capable off the road. The website also reports that Volvo's CEO Mr. Hakan Samuelsson thinks that there is enough space for the XC40 in the portfolio above the V40 Cross Country and below the XC60.
However, as we reported earlier, the Swedish manufacturer wants to move into a new platform for the crossover since the Ford era platforms are growing old and their own Scaleable Platform Architecture (SPA) is too big to spawn some thing as small as the XC40.
Volvo has reportedly started working on their own compact car platform since the hunt for a viable partner bore no fruits and hence we expect the XC40 to come along with the next generation V40. That's a long time to wait and till then Volvo will be having nothing to offer in the bustling compact crossover SUV segment.
[Source: Automotoportal.hr; Sketch - Proposal for the next generation Volvo XC90]