To be unveiled to the media on Feb 18.
Like it happened with the Volvo S90, the Volvo V90's official images have been leaked ahead of its scheduled official unveiling on Feb 18. The S90's estate version first leaked in the beginning of 2016, but the new images provide the best look yet at the exterior and the first look at the interior.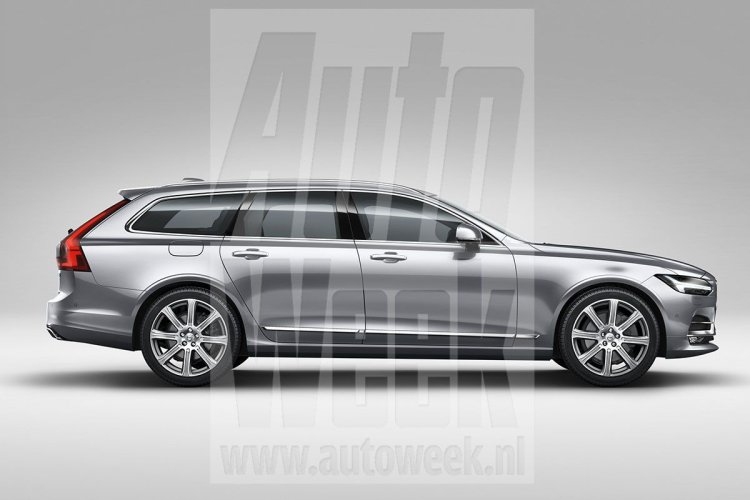 There's really not much that is new on the exterior except structural changes and additional styling. The addition of black roof bars, a big quarter glass with C-shaped ending, and a flatter roofline stand out. At the rear, the tailgate's upper portion is steeply raked and there are unique L-shaped tail lamps inspired by those of the Volvo Concept Estate. A subtle tailgate spoiler concludes the additions.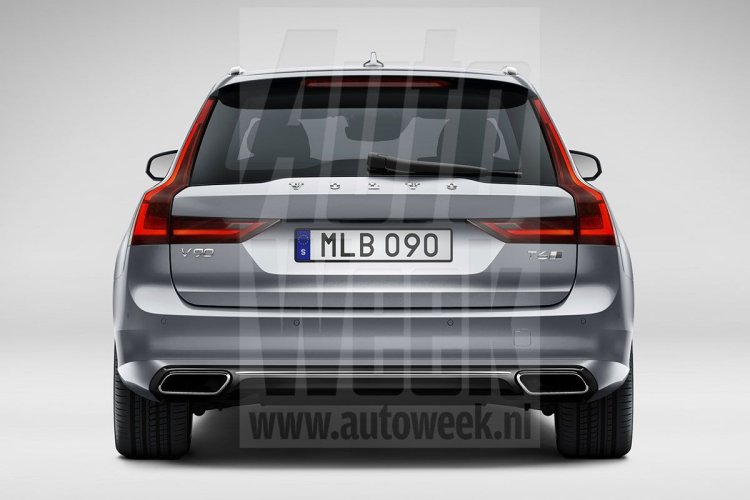 The Euro-spec Volvo V90 range should include four models - T6 AWD, T8 AWD, D4 and D5.
T6 AWD – 320 hp 2.0-litre supercharged and turbocharged four-cylinder petrol engine
T8 AWD – 470 hp Twin Engine plug-in hybrid powertrain
D4 (FWD) – 190 hp 2.0-litre turbocharged four-cylinder diesel engine
D5 (AWD) – 235 hp 2.0-litre turbocharged four-cylinder diesel engine
Also Read: Volvo S90 Polestar to feature a hybrid powertrain
The D4 model's engine should be mated to a 6-speed manual transmission, while the remaining three are likely to feature an 8-speed automatic transmission as standard.
The interior of the estate is a carbon copy of the S90's.
The Volvo V90 will most likely have its public debut at the 2016 Geneva Motor Show on March 1 and go on sale later this year in Europe.
Volvo V90 - Image Gallery (Leaked Images)
[Source: AutoWeek]