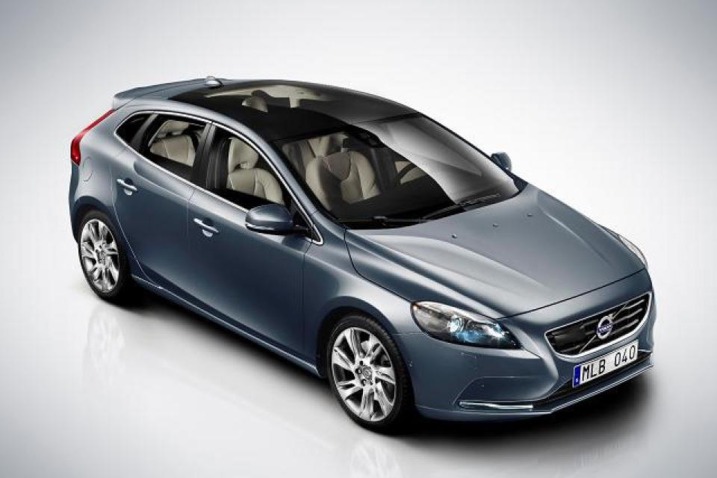 With the advent of Mini in India, a whole new segment of cars is knocking on the doorstep of the Indian automotive market.
We are talking about the uber luxurious hatchbacks that are bought more for their style than practicality. Mercedes India is charting out a strategy to introduce the A Class. The Beetle and the Fiat 500 are already present in the market.
One potential contender we see heading to the Indian shores is the Volvo V40 – a hatchback from Volvo which is touted to be the most important car Volvo has launched in the last 20 years.
Volvo has high expectation from the V40 because it has the ability to change the fortunes of the company. The car has finally hit production lines in UK and the speculators are expecting a massive demand for the same. The V40 will compete against the Audi A3, Mercedes A-Class and the Mini.
Any firsts?
Besides paying the highest possible level of attention to safety standards, the Volvo V40 is also the first model to be fitted with a pedestrian airbag that deploys to minimize the risk of head injury for cyclists or pedestrians who are involved in a collision with the car.
The V40's Indian angle
Our conversation with Mr Tomas Ernberg, Managing Director, Volvo Auto India revealed that Volvo India is planning to launch a compact model in the beginning of 2013. Our guesses are that he was talking about the V40 which we have comprehensively covered over here.
Post-Ford era
Volvo is making great strides to make up for the time that it has lost to the Germans under the ownership of Ford. The company wants to move further upmarket and gain more market share at the same time. Currently, the Swedish manufacturer is busy working on developing an all new successor for the legendary XC90 while S60 and XC60 are pulling in customers from rival brands. Volvo needs to overhaul the S40 and launch a crossover on the V40 platform to compete with more strength.
The company recently hired Mats Fagerhag (lead product developer for Saab) to head up its alliance office, which seeks out partnerships with suppliers and third parties. At Volvo, Fagerhag will work with suppliers to create new relationships after Volvo split from former parent Ford.
[Source: autoevolution.com & leftlanenews.com]