Employs innovative parallel turbochargers with a turbo compressor.
Volvo has revealed a new 2.0-litre four-cylinder high performance Drive-E engine concept that is claimed to have an astonishing power output of 450 bhp.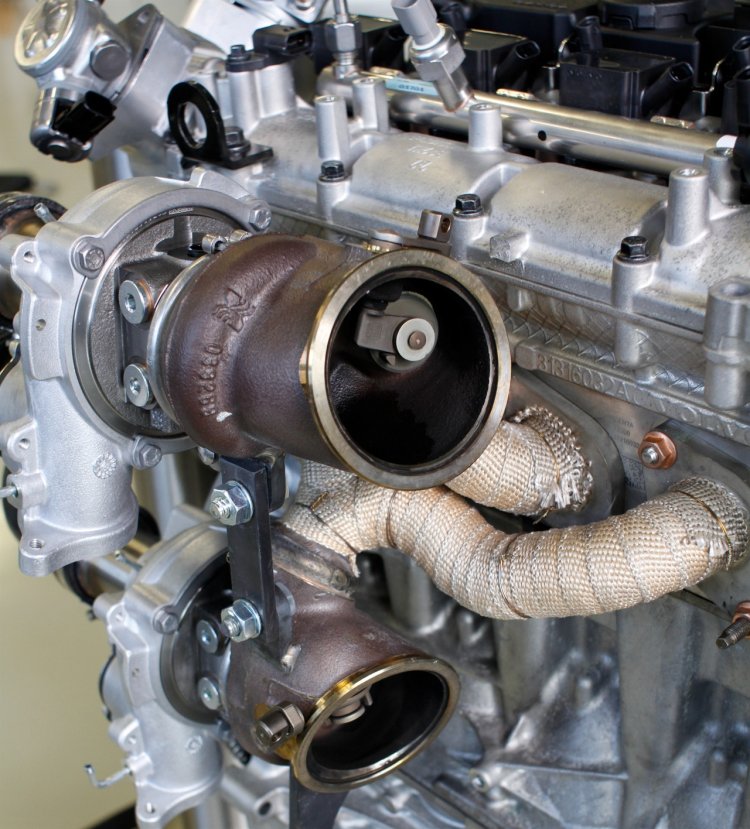 The secret behind the colossal power output lies in the twin parallel turbocharges which are fed by an electrically powered turbo compressor. The compressor, rather than feeding the air directly into the inlet manifold, spools up the parallel turbochargers.
The fuel injection takes place at a high pressure of 250 bars. This, combined with the triple boost turbocharging technique results in minimized turbo lag, says the company.
With early inputs from suppliers and partners like AVL, Denso and Volvo Polestar Racing, the High Performance Drive-E Powertrain concept, Volvo says, offers better drivability compared to other small capacity high power applications where one big turbocharger is employed.
The compact and lightweight four-cylinder layout makes packaging easier and is claimed to provide lower centre of gravity and better weight distribution between front and rear axles.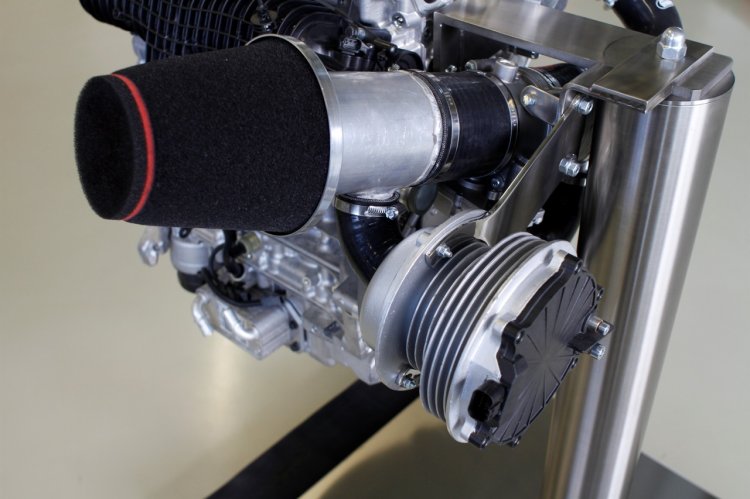 Volvo has not revealed the production prospects of the 450 bhp triple boost High Performance Drive-E Powertrain concept but the technology is expected to be used in performance oriented Polestar models before making its way into mainstream products.
Also read: New Volvo XC90 to be launched in India in mid-2015
Currently, the most powerful member of Volvo's new family of Drive-E downsized four-cylinder turbocharged petrol and diesel engines use hybrid assistance to achieve a power output of 400 PS. The 2015 Volvo XC90 is the first beneficiary of this motor.
More details and quotes are available in the press release below the gallery.
Volvo High Performance Drive-E Powertrain concept - Press release
[Head to Slideshare if you can't view the press release.]