The Volvo S60 and V60 Polestar will go on sale in July 2014. Volvo has partnered with race car specialist, Polestar, to come up with these performance versions. The cars will be available in Canada, Netherlands, Japan, Sweden, Switzerland, United Kingdom and United States as of now and will later move to other markets. Volvo will reveal the final production numbers next year.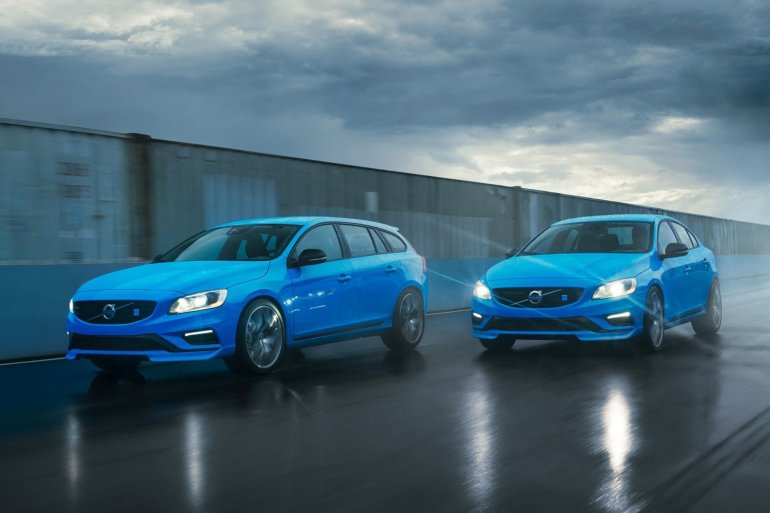 The cars are based on the latest models of the S60 and V60. A number of upgrades have been carried out in order to give the driver the best experience on all roads and in all weather conditions, says Volvo.
The two models receive a new body kit, which enhances aerodynamic performance along with 20-inch alloy rims. The exterior is finished in a cool-looking sky blue shade. The interiors also feature the Polestar materials and color.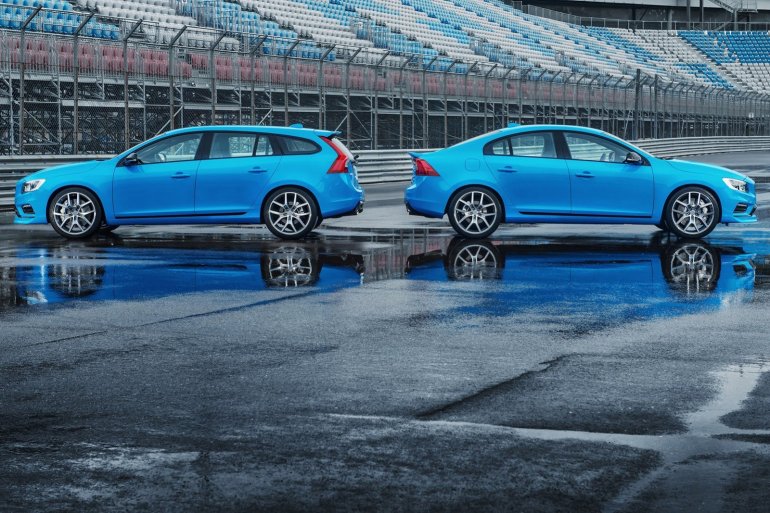 Power comes from the upgraded six-cylinder T6 engine which produces 350 hp at 5,700 rpm and 500 Nm of torque from 2,800 rpm. This power is transferred to the wheels via a six-speed automatic gearbox with paddle shifters and the Haldex four-wheel drive system.
The chassis has also been upgraded to increase the rigidity, and the springs are now 80 percent stiffer. The brakes are upgraded with 371 mm ventilated front discs and six-piston Brembo calipers.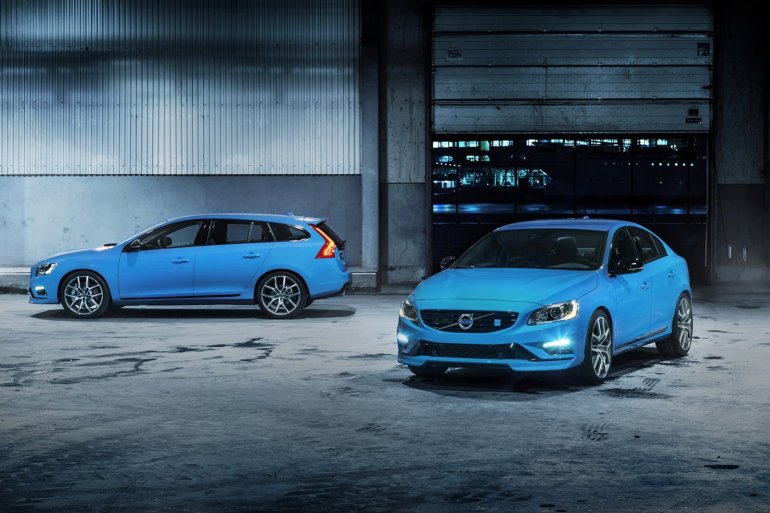 The cars can do the 0-100 km/h dash in 4.9 seconds, 0-200 km/h in 17.7 seconds and 80-120 km/h in 4.7 seconds. The top-speed is electronically limited to 250 km/h.
For more information, do refer the press release.
Volvo S60 and V60 Polestar Image Gallery
Volvo S60 and V60 Polestar Press Release
[Can't see the Press Release? Head to SlideShare]