Volvo S60 was launched in Mumbai yesterday at a starting price of Rs. 27 lakhs (ex-showroom). To be more specific, the S60 is launched in 3 variants -D5 Kinetic priced at 27 lakhs, D5 Summum priced at 32 lakhs & T6 Summum priced at 34 lakhs.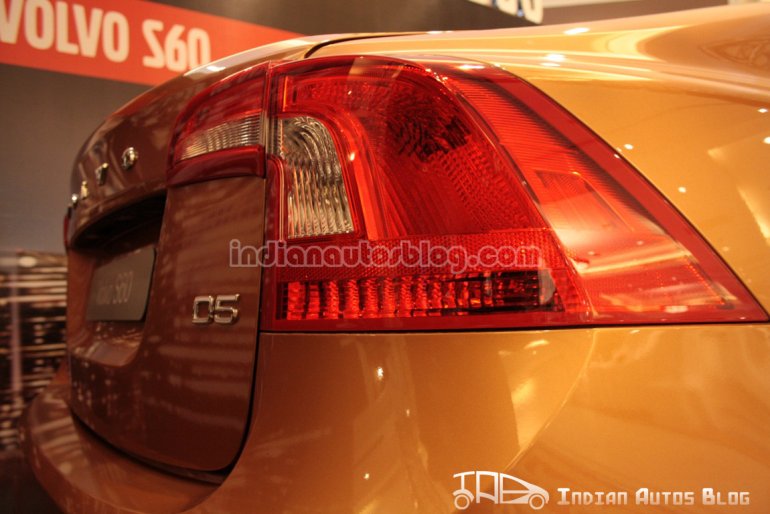 The event started with a brief introduction to Volvo. The stage was then taken over by Mr. Goran Larson, President, Volvo Cars Malaysia and later by Paul de Voijs, Managing Director, Volvo Auto India who briefed us about the variants and prices.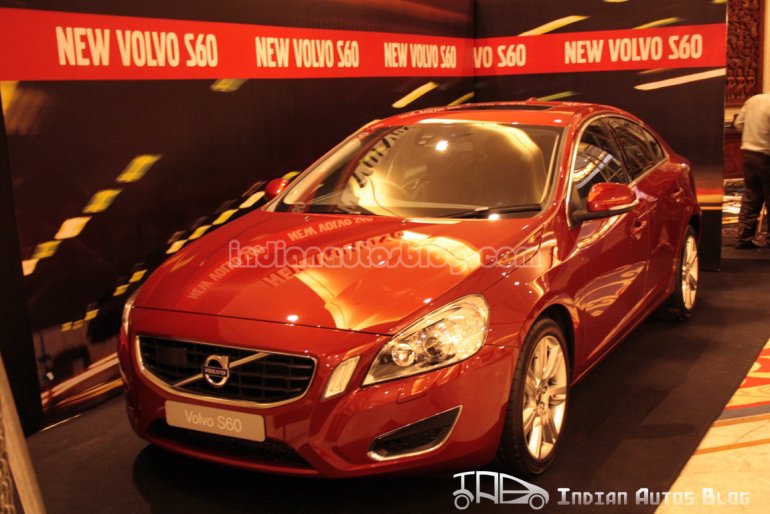 The vehicle is offered in 10 shades of which 2 vehicles in Flamenco Red Metallic and Vibrant Copper Metallic were shown. The S60's price tag and segment make it the bread and butter model for Volvo in India.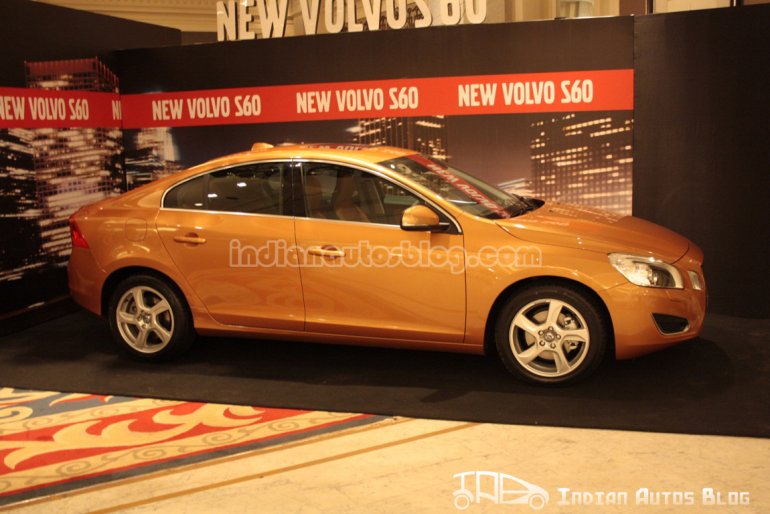 The T6 is powered by a 3 litre 6-cylinder inline engine producing 304hp and 440Nm of torque. It is coupled to a 6-speed geartronic automatic transmission. It accelerates from 0-100 in 6.5 seconds and the fuel efficiency is 9.8 kmpl.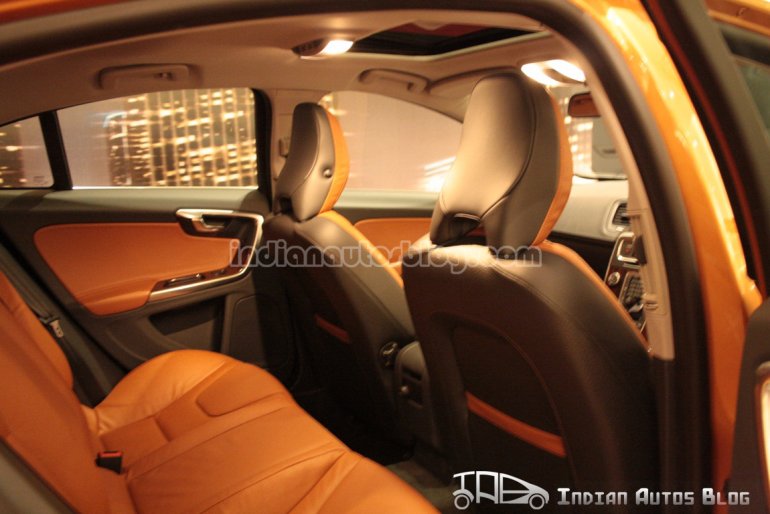 The D5 is powered by a twin turbo 5-cylinder engine producing 205hp and 420Nm of torque. It accelerates from 0-100 in 6.5 seconds and the fuel efficiency is 14.1 kmpl.
Volvo S60 Image Gallery
The car looks great and features 18" rims. The shoulder line of the car lends it a very muscular as well as a sporty look. The LED Position lamps in front add class and uniqueness to the front fascia. The interiors are offered in two tone and single tone with the two tone provided with options of Bechwood/Black or Beige/Black. Black or Beige are single color options.
The car has a huge list of Safety/Technological features which is what a Volvo is known for. The unique feature would be City-Safety with Pedestrian Detection Technology. The system has been tested in Delhi and is said to be fit even for Indian roads.
With most of the features as standard Volvo even offers additional add-on safety features like Lane Departure Warning, Blind-Spot detection Control and Driver alert control.
The top priority for Volvo would be to build up presence in all major cities. The dealership count at the moment isn't a pretty sight. The kind of products Volvo offers in India, it can give any German product a run for its money.