To be showcased at the 2015 NAIAS (Detroit Auto Show).
Swedish car maker Volvo now appears to be rewriting the history books, with a sedan-based crossover. Called the Volvo S60 Cross Country, the vehicle boasts added ground clearance and the capacity to scale bad terrain.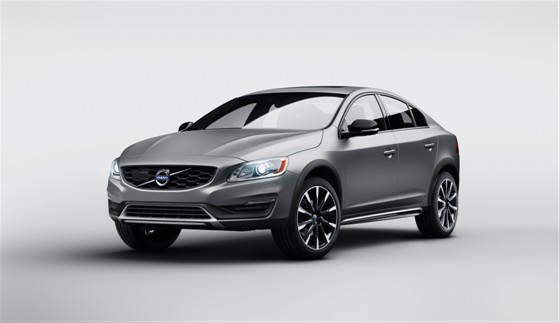 To be showcased at the 2015 North American International Auto Show (Detroit Auto Show), the S60 Cross Country continues with the underpinnings of the regular S60 sedan. As before the car is 4,635 mm long, 2,097 mm wide, and 1,484 mm tall, but now offers 65 mm of increase in ride height.
The exterior appearance is given a little update to differentiate it from S60, and justify its crossover sedan status. The increase in ride height is apparent, the front and rear get a skid-plate like treatment on the bumpers, there's an added skirt on the sides, and the wheel arches are now black plastic items. It runs a suitable two-tone theme, with parts like rear view mirrors covered in black instead of the body colour.
The S60 Cross Country will be offered with both 18-inch and 19-inch wheels (both running high profile tyres), and depending on the market, will be made available in all-wheel drive and front-wheel drive versions. Engine options will be the same as the S60's, and a D4 diesel powered all-wheel drive will also be offered.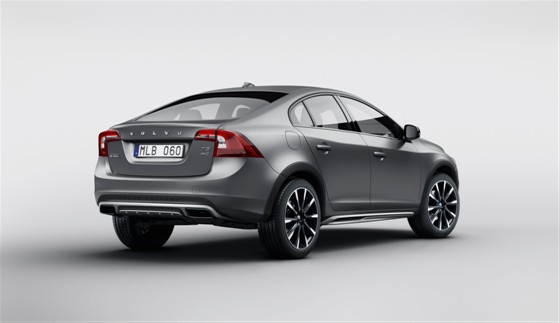 Also read: Volvo to not participate in major auto shows
Volvo says the vehicle will be available to order by early summer, and more details should be available as the car makes its debut in Detroit. An India-arrival is yet to be announced, but considering it's got the right ingredients for the mixed road conditions that our country offers (varying from great to downright horrible), it looks like a very decent proposition.
Volvo S60 Cross Country - Press Release
[Cant' read the press release here? Head to Slideshare]