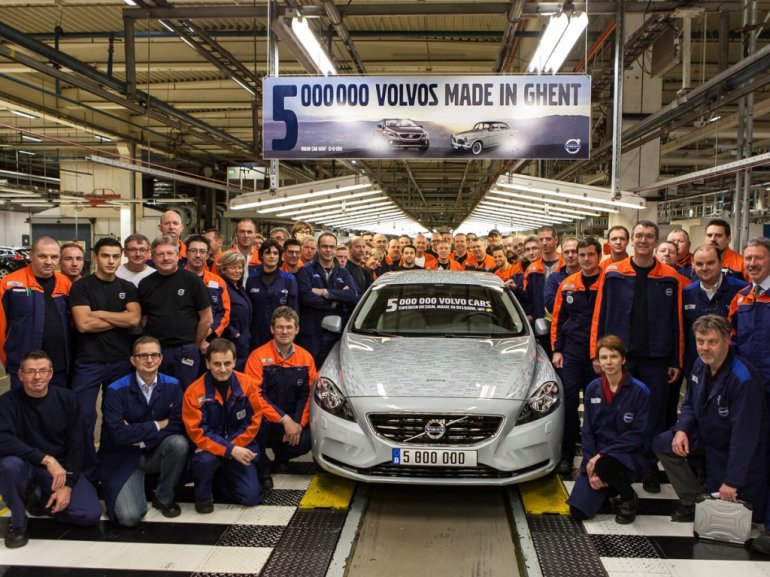 News from Sweden. Or do we say news from Belgium as that's where Volvo is currently celebrating the production of their 5 millionth car.
"This is a milestone for the entire Volvo Car Group. Five million cars is a landmark achievement," says Lars Wrebo, Senior Vice President Manufacturing at Volvo Car Group. In the 48 years that the plant has been operational, the star car to hit the 5 million mark happens to be a V40 D2 Diesel.
The almost 5,000 plant employees got to sign their names on the car, and today it is on display at the Brussels Motor Show, says Volvo.
Volvo says that this Ghent plant has grown into Volvo's largest in terms of the number of cars produced. In the year 2011, 265,000 cars were built and 2012 became the third best year in the plant's history with 258,000 built cars.
At present three different Volvo car models are built here. The Volvo XC60 which was introduced in 2008 and is currently the best-selling Volvo the world over and since last year the Volvo V40 and its V40 Cross Country variant are also built here in Ghent. The third model produced in Ghent is the Volvo S60, with production starting in 2010.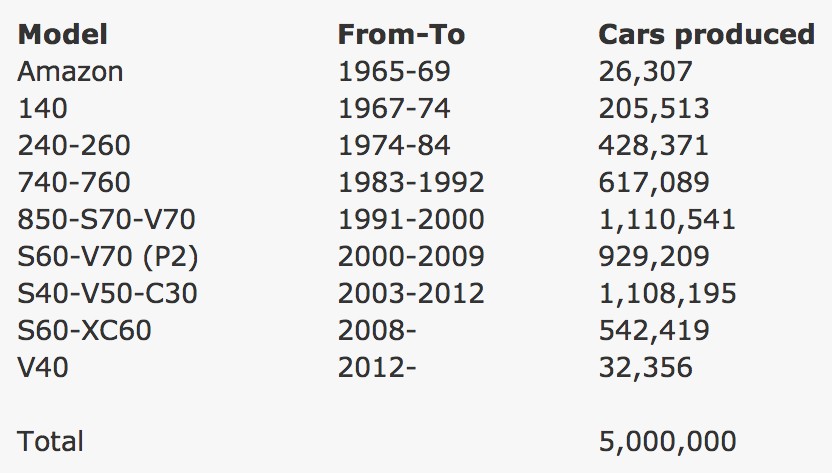 Volvo is currently exporting the S60 and XC60 to emerging markets like India. They've also confirmed that the new V40 Cross Country will be exported from the Ghent plant to India after April 2013.
Volvo Car Ghent started car production in 1965. The first car that left the assembly line was a Volvo 120, or better-known as the Volvo Amazon. Due to increasing demand for its produce, a third shift was introduced in the plant recently.