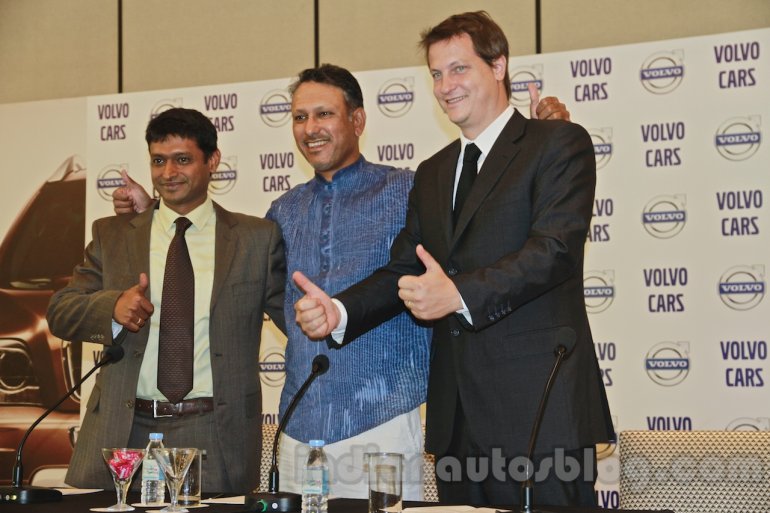 Swedish carmaker Volvo has a long association with golf tournaments worldwide and hosts championships all around the globe. With that said, its easy to know why Volvo India announced today that Mr. Jeev Milkha Singh would be their brand ambassador.
Mr. Singh is the only Indian to win two Volvo Golf Tournaments internationally and is the most popular Indian golfer in the world.
Mr. Tomas Ernberg, MD, Volvo Auto India addressed the media revealing something new. Mr. Ernberg announced that the newest member of the Volvo family, the V40 Cross Country would be launched in India in June 2013. We spied one of these cars at a dealership; click here to read everything about it.
The V40 Cross Country will be the entry-level model, positioned to fight the Mercedes B Class the BMW X1. CKD options are not being explored for the V40 Cross Country and, like other family members, the V40 will be a CBU brought in from Europe.
Although Volvo India is not willing to opt for the CKD route for any of their cars for now they have to think about bringing down the updated S60 and XC60 to India by the end of the year to give themselves a better chance at improving their sales numbers this financial year.
Apart from these two models, Volvo India's current lineup include the XC90 and S80.