The second of Volvo's three formalized concept cars, the Volvo Concept XC Coupé, world premiered at the Detroit Auto Show today. Based on the Scalable Product Architecture, the XC Coupe previews the design of the next generation Volvo XC90 that follows later this year.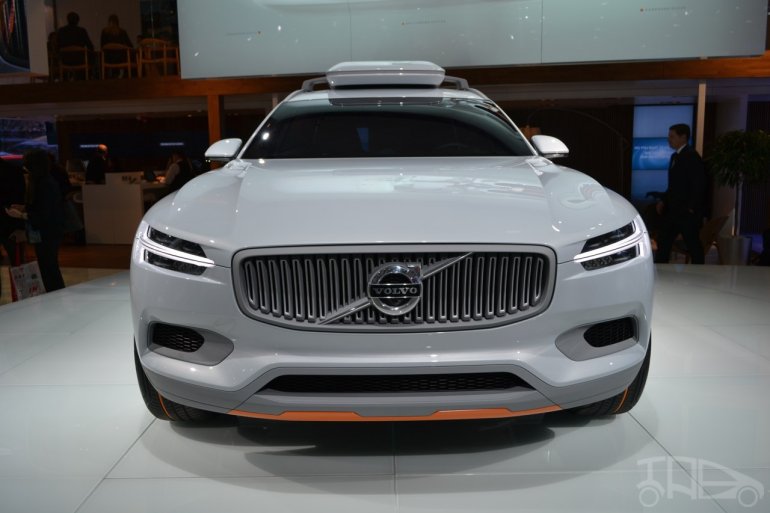 Volvo says the XC Coupe is a car for customers who enjoy an active lifestyle, seeking challenges and thrills. The vehicle is made from high-strength boron steel structures and possesses the safety credentials one comes to expect from today's Volvo.
The two-door four seat concept stands on 21-inch wheels, and is styled with bolstered wheel arches and a tall roofline. Design elements seen on the Concept Coupe last year such as the T-Shaped daytime running lights, floating grille and signature rear lights also lavish the XC Coupe.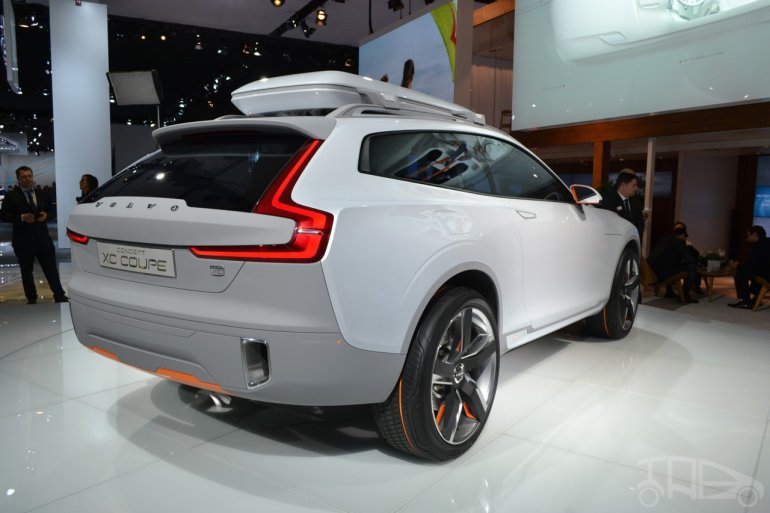 Volvo has not talked about the powertrain options on the XC Coupe, but expect only four-cylinder engines in turbocharged, supercharged and hybrid-assisted forms to propel this future SUV.
Volvo Concept XC Coupe at NAIAS 2014 - Image Gallery
Volvo Concept XC Coupe at NAIAS 2014 - Press Release
[Can't see the press release here? Head over to Slideshare]