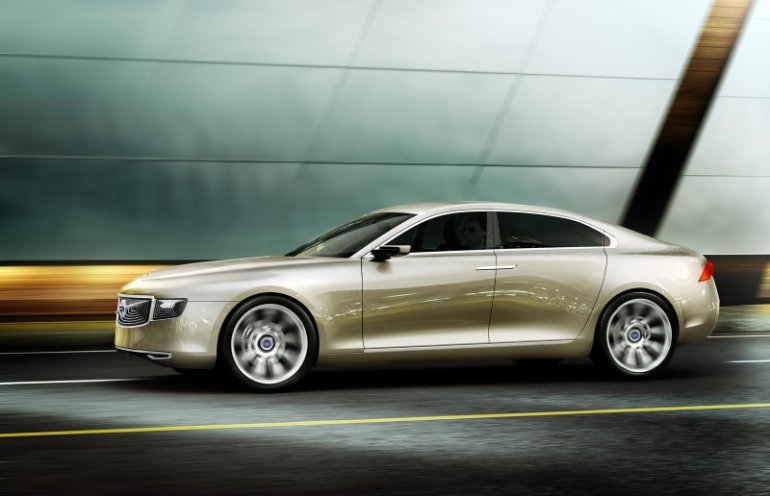 As we all know that the Shanghai Motor Show is on in full swing and auto manufactures are busy showing us glimpses of their future. In the same spirit, Volvo has displayed their 'Concept Universe' – a glimpse of their new design language and a bigger sedan. A S90 perhaps?
Look at the design and you'll see it is a clean one without complex interplays, aggressive shapes and curves. The product taking cues out of the Concept Universe will be positioned in the premium segment with particular attention given to Chinese customers.
After the global launch of the S60, one can easily say that Volvo's design department has jumped leaps and bounds from the earlier designs. No more is it being viewed as a geography teacher's car. The new Volvo cars are smart, chic and very cool. In fact they are at par with their German Rivals in terms of design.
On the occasion, Stefan Jacoby, President and CEO of Volvo Car Corporation, said
The Concept Universe offers the world a sneak preview of what people can expect from our next top-of-the-line sedan. Our aim is to be the brand that best understands what buyers of modern luxury cars want. We are eager to hear what the most demanding Chinese customers think of this luxurious concept. Later, we will show the design in Europe and the United States in order to bring it into the global context that we are aiming for with all our car models
Although Volvo did not reveal any technical specifications or project details of the Concept Universe, we are sure that this design bag, filled with new ideas that Volvo will draw from, is sure to bring a lot of excitement on Volvo products in the future.
Volvo Concept Universe Image Gallery