QR codes were first designed to identify automotive parts at the factory. Later the smartphone market got hold of them and they became a medium of sharing information.
Now, Volkswagen is getting them back to where they belong with a slight twist. Volkswagen is busy promoting the Up!, its smallest car yet, in Europe. In the past, the German czar has done some very innovative promotional activities for the Up!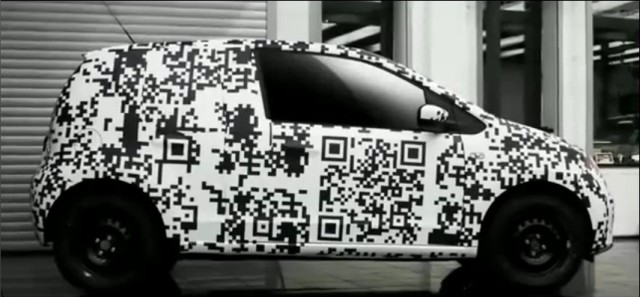 Now, Volkswagen is driving the small hatchback with QR code livery through major German cities. The idea is that you click the QR code with your smartphone which then take you to a mobile site. One the site, you can register for more pictures and videos of this new city car.
Interestingly, Mercedes is trying a similar strategy with the new A-Class.
[Source: 2d-code.co.uk]