The rumormill for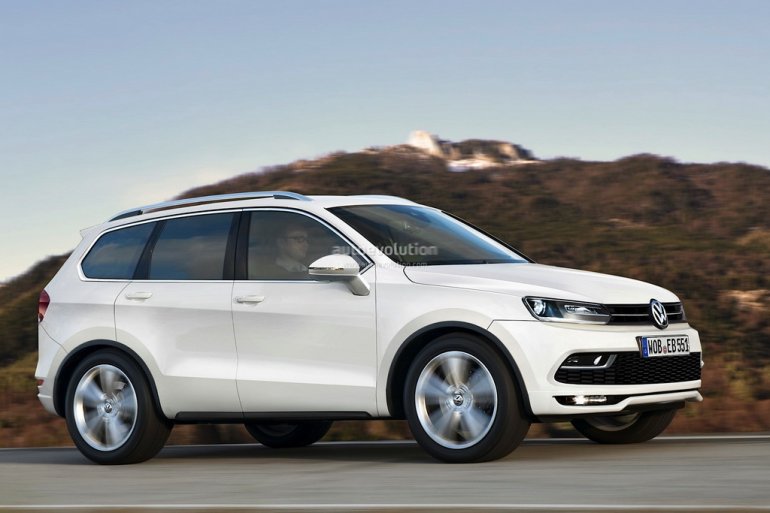 Volkswagen products never stops spinning. The latest juicy gossip is that the German Czar is planning an all new SUV to slot in between the Tiguan and its big brother Touareg.
The increased demand for compact crossovers is the real reason why Volkswagen has raised its eyebrow for this segment.
It will be based on the Audi Q5 platform but will be slightly cheaper in its positioning. It will be squarely targeted at the Audi Q5, BMW X3 and Mercedes GLK.
Autoevolution presents an exclusive rendering of what this SUV would look like.
The new SUV will sit in between the Tiguan and Touareg so Volkswagen has a good 15 lakh rupee price difference to play with. However, the report also states that the new SUV will be restricted to the US soil.
We feel that this new SUV would not accomplish anything for Volkswagen India. In the segment that it will be placed, most customers are very badge savvy. This is the same reason why the Touareg does not do well in India. Paying a premium for a mass market brand, however good the product may be, is not part of the Indian psyche.
So we wish this new SUV all the luck to charm Uncle Sam's land. Hopefully our paths will cross sometime in future :)
[Source: Autoevolution.com]