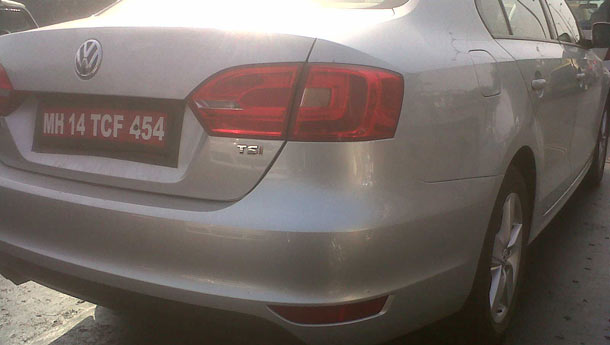 Sure the petrol prices are sky rocketing, but that hasn't deterred VW India from launching the petrol VW Jetta. Our mates at BSMotoring have caught the petrol version of the Jetta being tested before its launch.
The TSI label means that the Jetta will be powered by four-cylinder turbocharged petrol engine which delivers 160 bhp and 25.4 kgm of torque. This is the same motor that is available on the Laura Petrol which launches the Laura from 0-100 in under 9 seconds. The Jetta Petrol will compete against its sibling Laura, Honda Civic, Toyota Corolla and the recently upgraded Renault Fluence.
Entry level prices are expected to be below 14 lakhs. The much wanted 'Bluemotion' technology makes perfect sense on the Jetta petrol. We will have to wait for the Auto Expo for an official announcement.
Source: BSMotoring.com