The facelifted Mercedes E Class leaked just a few days before its Detroit debut. The controversial styling apart, the new E class is certainly loaded with gizmos from the Battle Star Galactica.
[Can't watch the video? Head to Youtube]
Here is a video from Mercedes showing all the new features of the Mercedes E Class. Considering the video is a good four minutes long, one can only imagine the amount of tech loaded into the new E Class.
That's not all! Mercedes has also accidentally revealed the coupe-cabriolet version of the E Class. If you watch the video carefully, you will clearly notice that there are two different types of headlamps. As the sedan and station wagon share the same headlamp setup, it is very easy to make the deduction that the convertible will get redesigned headlamps.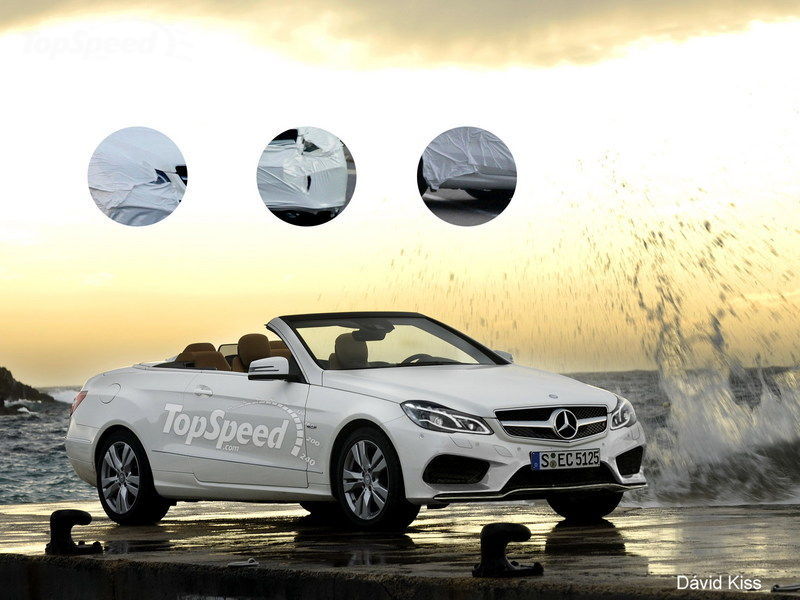 Our mates at TopSpeed have presented us with a rendering of the cabriolet version of the Mercedes E Class. It looks almost identical to the sedan but gets a different headlamp setup. No official details are available but power should come from a set of petrol and diesel engines with output ranging from 136 to 408 horsepower.
The sedan and the station wagon version of the facelifted Mercedes E Class is expected at the Detroit motor show in 2013. We expect the cabriolet version to debut soon after Detroit.
[Rendering Source: Topspeed.com]