We have already shown you a small peek of what to expect from the new BMW iDrive – BMW's infotainment technology.
[Can't see the video here? Head to Youtube]
Now, the Bavarian czar has officially taken the wraps of the new iDrive system and here are the updates:
The iDrive now comes with a more powerful Intel 1.3 GHZ processor and an upgraded graphic card from nVidia. It also has 250 GB of storage space (50 GB more than the previous one)
The biggest update is the inclusion of 3D maps in BMW's navigation system with a host of extra Navigation, Office and Multimedia functions.
On the lines of SIRI from Apple, the new iDrive has a dictation function with speech recognition. The driver can dictate short texts for emails and SMS without taking his/her hands off the steering wheel.
A new BMW iDrive Touch Controller with a multi-touch touchpad helps you to interact with the iDrive.
It also has BMW LTE Car Hotspot that helps you get access to high-speed mobile internet on the road.
On the footstep of Android/Apple market, BMW has also released BMW Group's Software Development Kit (SDK) which will help developers integrate smartphone applications from third parties into the iDrive.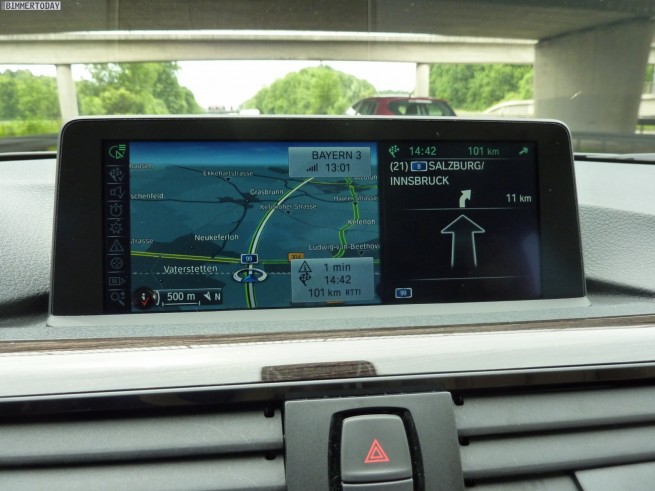 To explain you the various features of the new iDrive, BMW has released a series of videos:
Head over to BMWBlog.com to catch all the videos.