Piaggio Vehicles Pvt. Ltd is holding customer previews for the 'Vespa Esclusivo' in select Indian cities. A Pune based Facebook fan page follower has sent us these images from one such event. The Vespa Esclusivo is limited to 1,000 examples and comes in red, white and black body colours.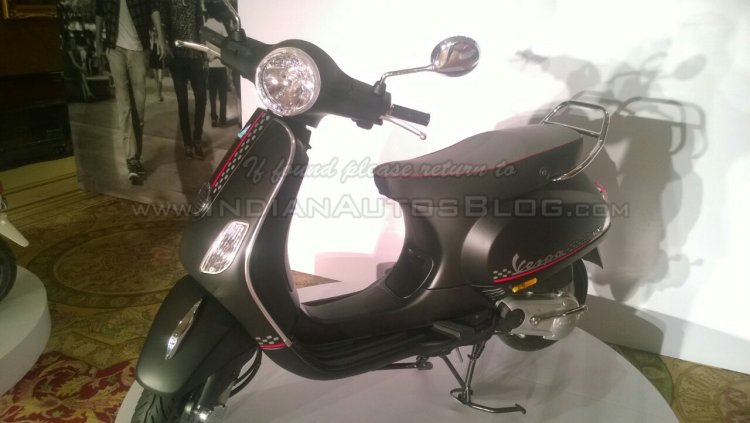 Customers have the option of requesting their Esclusivo marked out with a number of their liking between 1 to 1,000.
The Esclusivo is distinguished from standard variants optically with powder coated black alloy wheels, contrast seat border, checkered decals on the front fascia and engine cowl, and an Esclusivo badge.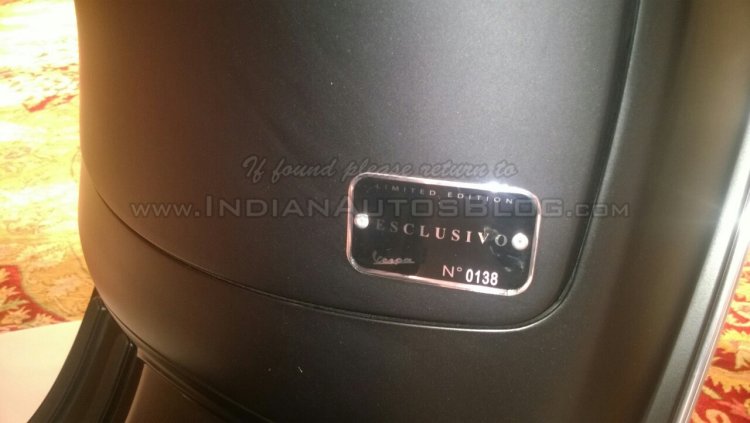 The edition is based on the VX variant and retains the mechanical kit which comprises the 125 cc 3-valve single-cylinder four-stroke engine that generates 10PS and 10.06 Nm of torque and a CVT transmission. The scooter's fuel tank capacity is 8 litres which offers it a range of over 400km, Vespa claims. The urban-oriented scooter, with an extra whiff of exclusivity, comes with a front disc brake.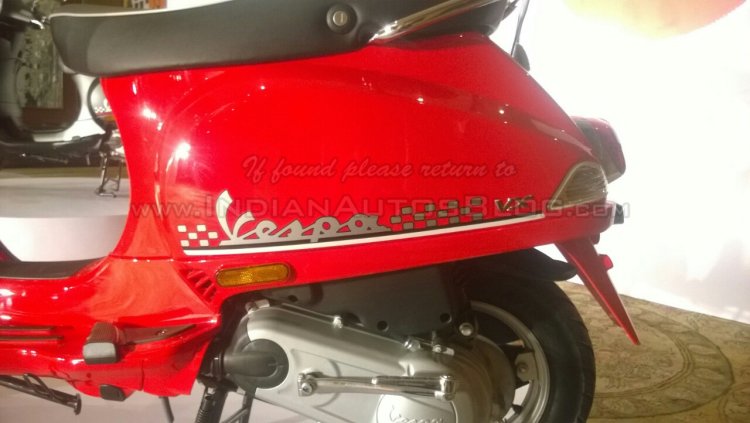 The price of the Vespa Esclusivo is yet to be announced. Deliveries are expected to commence in the following weeks.