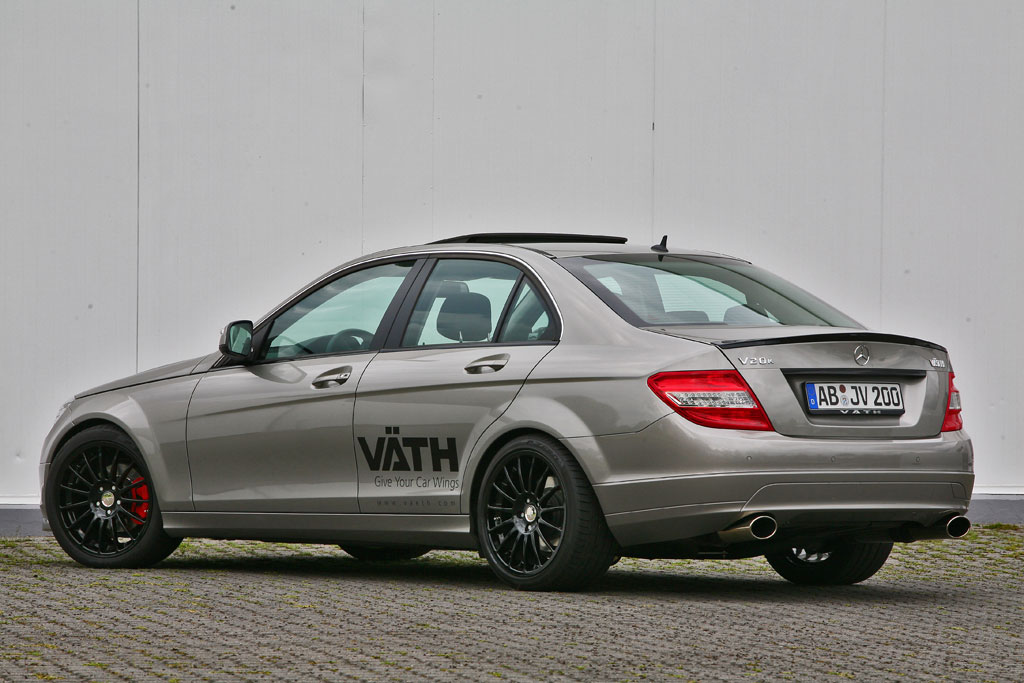 It's been a while since Indian Autos Blog reported on any Mercedes Benz tuning news. Out comes Vath to change that.
Vath is a German tuner and they have left the Mercedes Benz C200 Kompressor with major changes. The car's ECU has been modified resulting in improved hp. The stock C200 K produces 184 hp, while the Vath C 200 K gives 215 hp. Another notable engine related change is the exhaust system, which is constructed using stainless steel.
The car also receives a new suspension, front bumper, rear spoiler and a radiator grille, which unfortunately doesn't have the 3-pointed star. Without the 3-pointed star, wonder how many will consider this as a Mercedes.
IAB Comment- "Give your car wings," Vath claims, we say you give a Mercedes Logo to your cars.
Vath Mercedes Benz C200 Kompressor Image Gallery