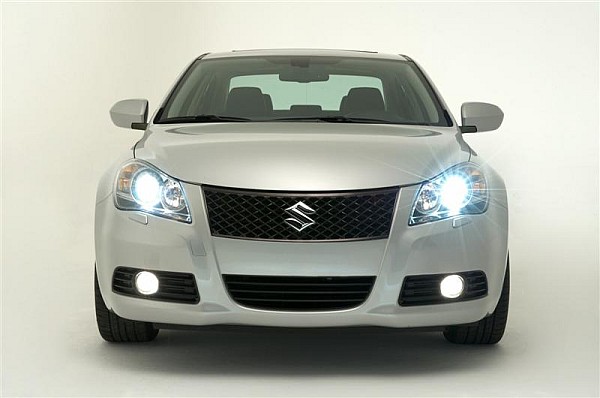 The V6 and 4-cylinder turbochrged engine for Kizashi would come from VW
Japanese carmaker Suzuki could use VW's powertrains for its latest model Kizashi. This announcement comes after Suzuki signed a partnership with VW last year giving rise to speculations of VW powertrains being adopted on some of its other offerings like SX4 and Grand Vitara.
Rumor has it that Suzuki will introduce the Kizashi in India by the end of 2010.
A team of Suzuki engineers were sent to Germany to study the possibility of VW powertrains in the Suzuki vehicle.
Steve Younan, director of product planning at American Suzuki Motor Corp -
We are looking at VW's cost structure and their offerings. We want to keep our cars reachable to mere mortals. We would be happy with a small V-6 or a turbo-four. The Kizashi suspension is not at its limit. We are trying to be an affordable performance brand.
Is this the tip of the iceberg? We think so. Suzuki could use smaller VW diesels on its SX4 and Grand Vitara. Presently, it sources diesel engines from Fiat, but very soon this could change.