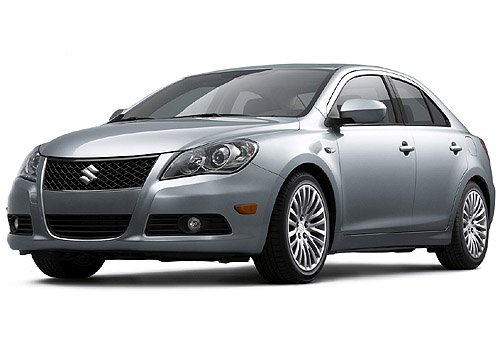 The Suzuki Kizashi a.k.a Maruti Suzuki's failed attempt to enter the premium car market is down in the dumps. To give it one final push, Maruti Suzuki is offering a whopping 3 lakh rupee discount on the Kizashi to lure the buyers during festive season.
The Kizashi was launched last year because the largest automaker in India suddenly developed ambitions to succeed in the premium car market.
However, not learning from its previous mistakes, Maruti Suzuki decided to fully import the Kizashi thus sky rocketing the price tag. An import duty of over 100% meant the price tag was literally double the actual price.
At a price of 17.12 lakhs, there were hardly any buyer for a car that is powered by a 2.4L petrol engine. The Kizashi saw a stupendous 85 per cent drop in sales in the April-August period where the sales stood at just 23 units. Last year, during the same period, Maruti Suzuki sold close to 157 units.
Now, Maruti Suzuki wants to test the waters by reducing the price of the Kizashi. The automaker also expressed its intention of making way for a local assembly if the price-reduction tactic works well.
Don't expect any major shakedown in Kizashi's number because of the price reduction. Even at a price of 14 lakhs (after discounting the 3 lakhs), the Kizashi is very much overpriced. The 2.4L petrol engine put a drain hole on your wallet and as for the brand image, there's isn't much.
Exclusivity – well yes! That works in Kizashi's favor :)
[Source: business-standard.com]