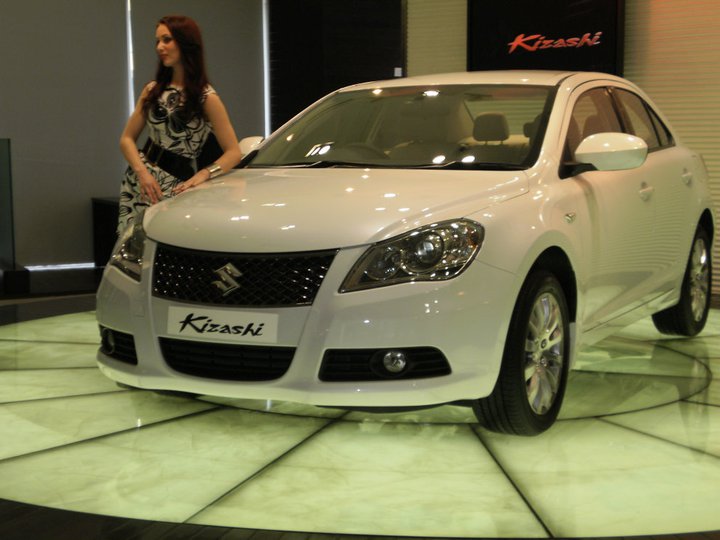 In what is certainly an embarrassing move, Maruti Suzuki has stopped importing the Suzuki Kizashi and decided to offer a hefty Rs. 5 lakh discount on the pending inventory.
The Kizashi sedan was Maruti's second failed attempt at the luxury end of the market, the first one being the Suzuki Grand Vitara which never took off. India's largest passenger car manufacturer has decided not to rub salt in the wound and announced that they will stop importing the executive sedan.
The Rs. 5 lakh discount is one of the largest price slashes the industry has seen. Previously Honda faced a similar situation with the Honda Civic hybrid which set a record for the largest price slash in the auto industry by shedding its price by around Rs. 8 lakhs for a car priced below 30 lakhs!
Mr. Mayank Pareek, managing executive officer-sales & marketing of Maruti Suzuki India Ltd. maintained that the company is not withdrawing the product from the market but the car will be imported only on order, after the current stocks run out.
The Kizashi retails at Rs.16.5 lakhs and Rs. 17.5 lakhs (ex-showroom Delhi) in manual and automatic versions respectively. The range after discount starts at Rs. 11.5 lakhs which is tempting for a sedan which has a power output of 175.5 bhp, but then it's a petrol car.
Maruti's reputation as small car maker is proving to be a hindrance in the higher end of the market where brands like VW, Skoda and Honda enjoy a better snob value. Adding to that, there is no diesel technology to attain lift off.
The forgettable experience with the Kizashi might push MSIL back to what they do the best, concentrating on small cars.
[Source: Timesofindia.indiatimes.com]