Back in February 2011, Maruti Suzuki ambitiously tried to change its 'Small Car Maker' image by bringing in the Suzuki Kizashi in the Indian market.
Unfortunately, they weren't really sure whether such type of product will succeed in the market. So they decided to play it safe by bringing it in CBU form which means the whole car is made in Japan and loaded on a ship which then comes to India and the car is delivered to the customer.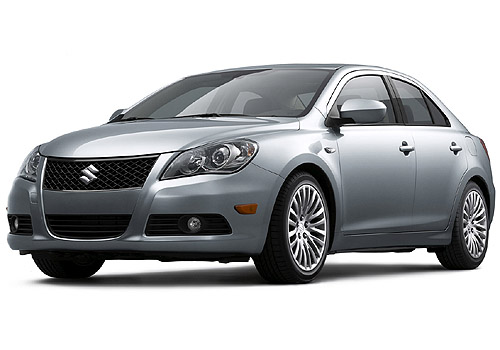 However, the distinct disadvantage of bringing the car in a CBU form is that the taxes jack up the prices. So Kizashi, whose top model in the US market will set you back by USD 25,000 (around 12-13 lakhs) landed in India with a price tag of 17-18 lakh rupees.
The result was that people started comparing it with other cars that cost the same money such as the Honda Accord and Skoda Superb. Maruti Suzuki aggressively tried to shape the image of the Kizashi as a 'driver oriented' car.
However, because of its price, people believed that it was a D segment car which is the chauffeur driven segment and the whole marketing campaign failed. The Kizashi repeated the history of the Grand Vitara and the sales figures came tumbling down. Here are the sales figures of Kizashi since its launch:
Not really Impressive are they?
But what if Maruti Suzuki would have decided to manufacture the Kizashi in India and thus putting it into the right segment and made it compete with Chevrolet Cruze, Skoda Laura, Honda Civic and VW Jetta.
If you remove price out of the equation, the product as such is pretty brilliant. You get oodles of power from a 2.4L petrol engine – 185 bhp to be precise and 230 Nm of torque.
The car looks brilliant, the fit and finish is excellent and internationally it is available in both manual and automatic variants. Moreover, the cheapest Kizashi in the US will be set you back by USD 20,000 which is around 10 lakhs. I am sure Maruti can manufacture it in India and sell it at 12-14 lakhs.
Yes, it doesn't have a diesel engine (even internationally) but remember Suzuki has partnered with VW and the Germans have perfected their diesel mills which can be dropped in the Kizashi. Wouldn't that make it a tempting proposition?
So did Maruti Suzuki really missed the opportunity of launching a successful product in the D segment?