Same moped with a bigger engine.
TVS Motor Company has introduced a new model in their moped lineup, the TVS XL 100, currently available only in Uttar Pradesh. It is unclear if this flagship moped will be launched in all states/regions.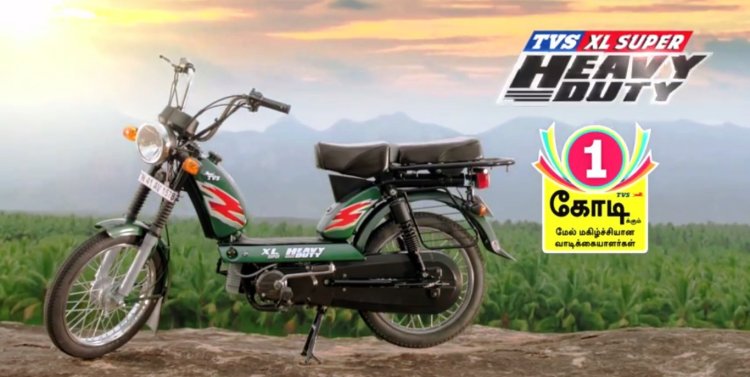 The new TVS XL 100 is priced at INR 29,198 (ex-showroom pan Uttar Pradesh), and the on-road price is INR 33,000. It is available in different colours such as red, black, and grey, and with accessories like saree guard, leg guard, seat cover, and number plates (front and rear), the on-road price rises to INR 34,000.
Apart from the larger displacement engine, there is no change in the form or function of the XL 100 moped.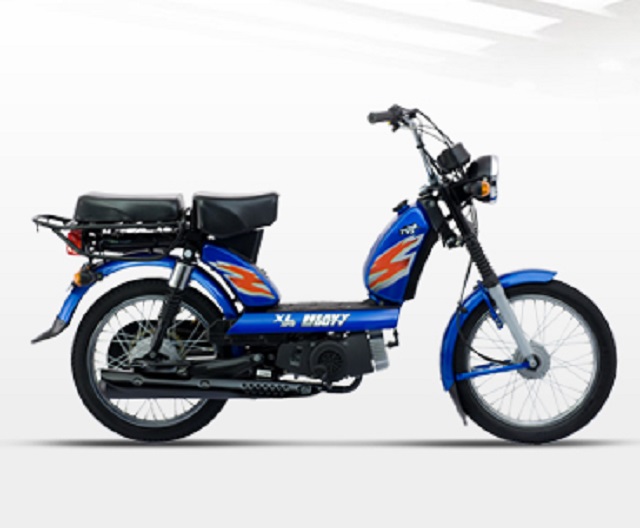 Aimed at the rural and lower middle-class audience, the TVS XL is known for its utilitarian factor, for being easy to own and maintain, and rides on its reputation of being a rugged and reliable vehicle. The same is expected of this 100 cc variant which has more performance at its disposal.