Several units of the RX135 were recently auctioned in India.
This Yamaha RX135 was showcased at an automotive event held in Malaysia Agro Exposition Park, Serdang, Malaysia in the last week of May 2016. While hundreds of custom motorcycle builders thronged the event, this Yamaha RX-K attracted a lot of eyeballs.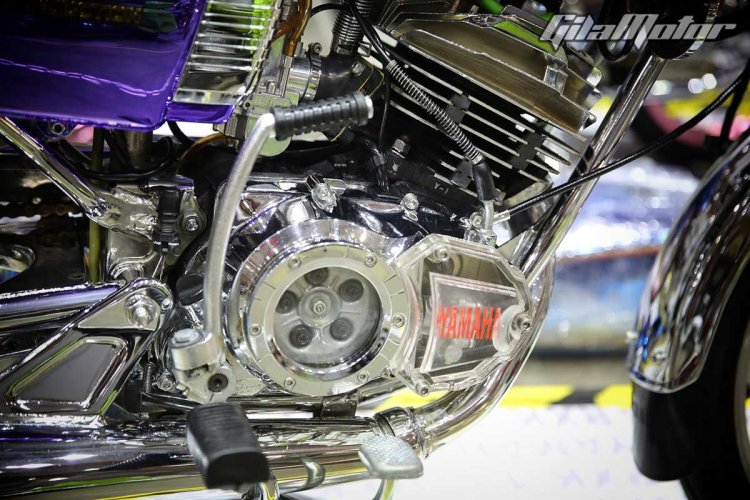 To start with, this Yamaha RX135 is painted in a gloss purple color, while other parts are made from polished cast chrome. According to various reports, parts such as the seat, wing mirrors and additional chrome accessories are also on offer.
On the performance front, the Yamaha RX-K is equipped with an UMA Racing carburetor 30 mm, a Showa suspension with Ohlins damper for better handling, stylish 5-spoke Binter AR 125 wheels and Nissin brake calipers provide the necessary stopping power. All-in-all, the customizer believes that the RX-K provides the right balance between a retro, yet legendary nameplate with modern performance kit.
The cost of the Yamaha RX-K is unavailable, though given its exclusivity, we expect it to not come cheap.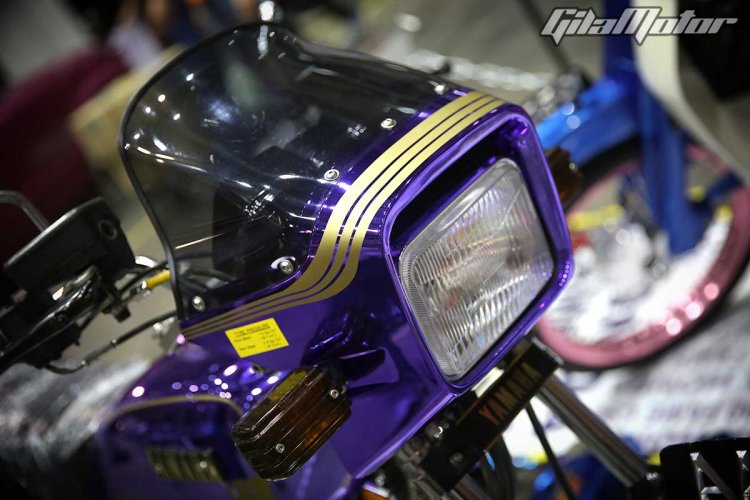 In recent times, a Bengaluru-based dealer auctioned seven units of the Yamaha RX135 fetching prices up to INR 2.2 lakhs per unit. Even in the used market, a good example sets one back by INR 1.5-1.65 lakhs, which is around 3 times the original INR 48,000 Yamaha asked for the motorcycle back in 2005.
[Source - GilaMotor]