Will come powered with a 900 cc engine.
Triumph is reportedly working on a new scrambler model and the prototype has been spied doing test runs. The bike is hugely inspired from the Street Twin and borrows most of the key elements like engine, chassis and body styling from it. The only visible changes are the raised, high-level, side mounted exhaust and spoke wheels that are absent in the alloy-wheeled Street Twin.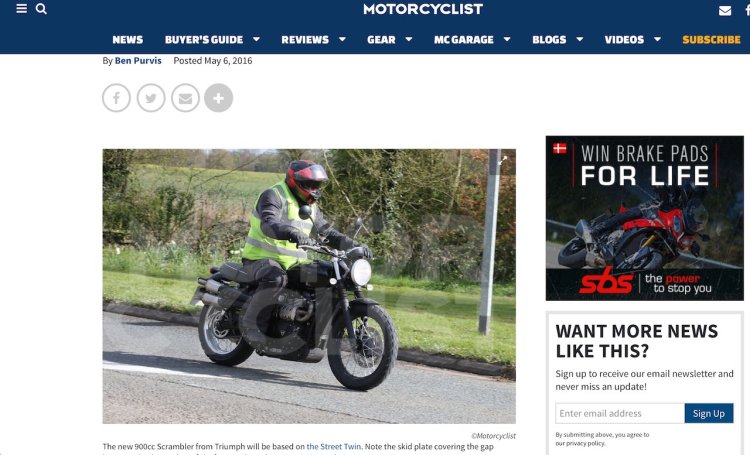 Though the company also offers a Scrambler Inspiration Kit for the Street Twin, the components in the kit differ hugely in comparison to that of the spied model. The exhaust in the inspiration kit comes with a single silencer and without catalytic converter while the one seen in the prototype has twin openings. Also, the catalytic converter is also present at the front of the exhaust that helps in reducing the emission and noise levels.
Besides, the handlebar is slightly raised and the engine is guarded by a bash plate mounted below the front side of the engine.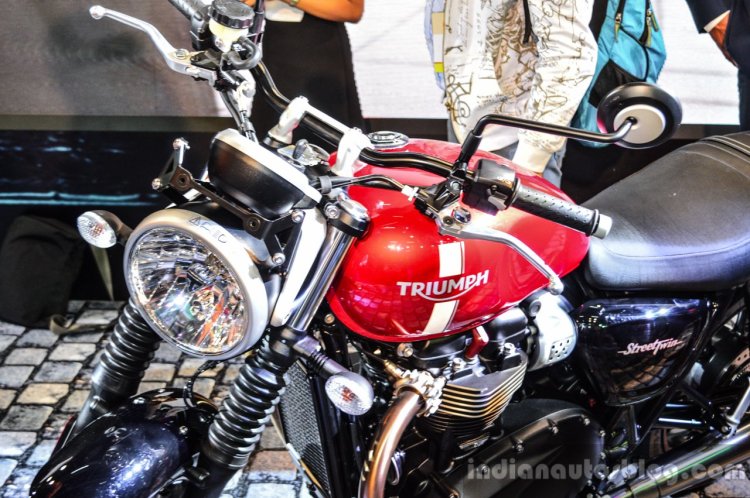 The new Scrambler will draw its power from the same 900cc engine that runs the Street Twin. On the latter, the motor generates a peak power output of 55 bhp at 5,900 rpm while the peak torque is rated to 79.9 Nm at 3,230 rpm.
[You can see spyshots at MotorcyclistOnline]