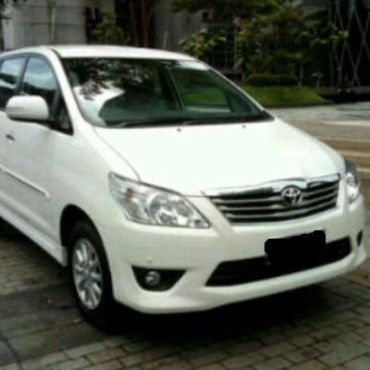 Thanks to Ghiboo.com, we're able to show you another spyshot of the Toyota Innova facelift that makes its entry at next month's Indonesian International Motor Show. Alongside the new Innova, the Fortuner facelift is likely to be exhibited. Indonesia is one of the top markets for IMV platform derivatives (Innova, Fortuner and Hilux).
It is only a matter of time before the Innova debuts in India, but we're not sure if the facelifted model will land here during the festive season.
Details are still hard to come by but a source has told Ghiboo.com that the new Innova will be more expensive than the outgoing model, but won't reveal by how much. The prices will be made official on the 22nd of July when the show begins. We expect TKM to mimic the pricing strategy of its Indonesian counterparts.
Missing the festive season will mean that the Innova cannot not be show-cased at the Auto Expo next year. We don't expect to see revisions to the Innova's drivetrain and minor changes to its interiors are also anticipated. Maruti, Nissan and General Motors are working on family MPVs for market introduction in 2012.
Source - Ghiboo.com