Delhi-based motorcycle modifiers, Inline3 Custom Motorcycles, have made a unique fusion of the iconic Royal Enfield brand with a modern-day frame from the Yamaha R15. Named Tony 535, the motorcycle shows how Royal Enfield motorcycles are not just meant to be Bobbers, choppers or café racers at the end of a custom build.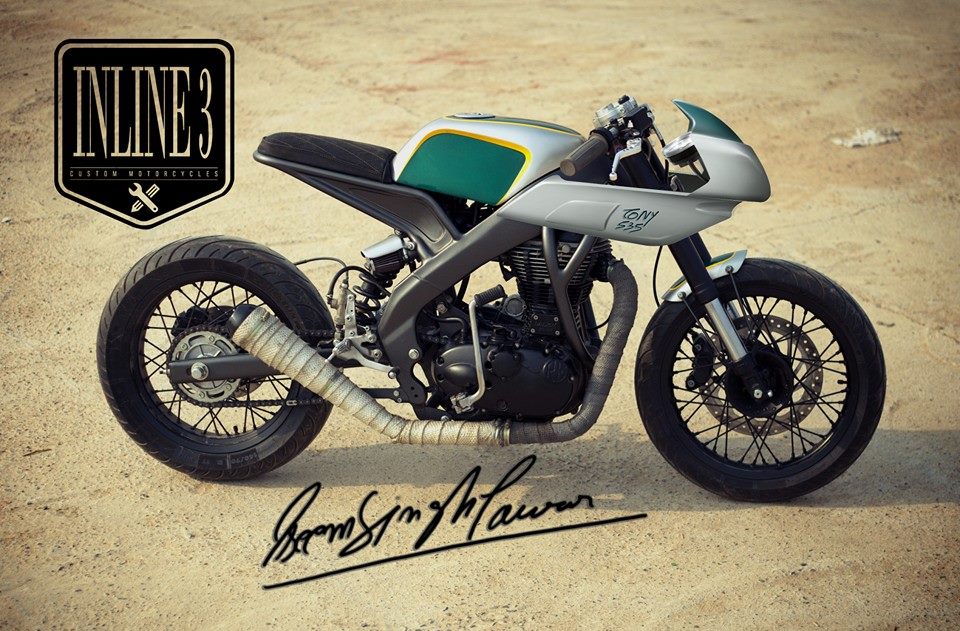 The Yamaha R15 frame houses a Royal Enfield 535 cc mill which has been heavily revamped. The machine gets a forged piston, performance valves, cams, engine bearing, con rod and power commander ECU, all of which have been sourced from Hitchcock Motorcycles, UK. The WP suspension system has been sourced from a KTM.
Also Read: 2017 Yamaha V-Ixion & Yamaha V-Ixion R premiere at IIMS 2017
The Tony 535 has been painted in Grey and British Military Green. Built as a no-frills machine the motorcycle looks lean and has a clean aura attached to it. However, the overall package flaunts a mean look inviting the rider. Brakes include discs at both ends while the swingarm has been borrowed from a Royal Enfield Thunderbird.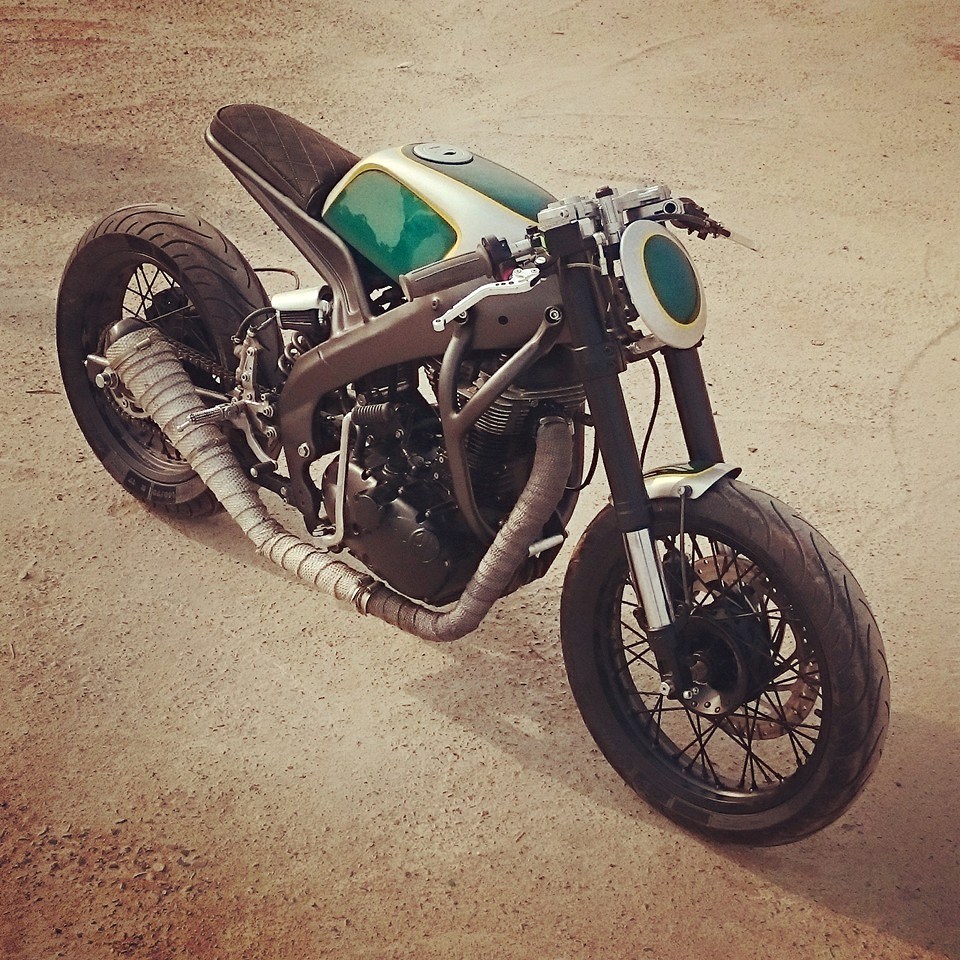 The Tony 535 took two and a half months to be built and mixes the agility of the Yamaha R15 with a classic Royal Enfield touch.