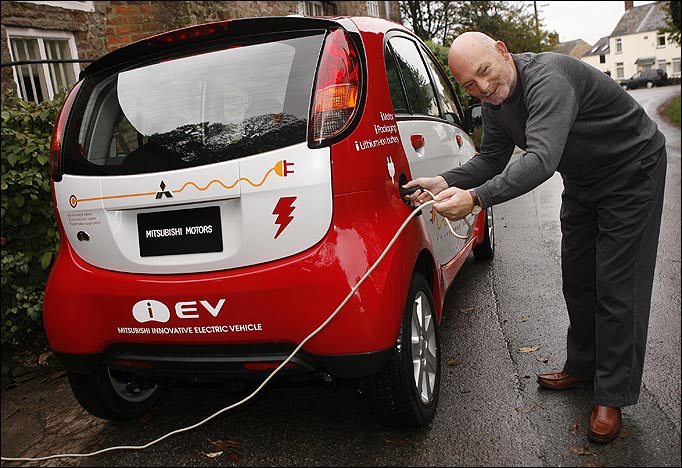 In a first of its kind in the world, Tokyo Electric Power Co (TEPCO), Japan's largest utility, plans to set up as many as 200 recharging stations for electric cars around the Japanese capital next year. TEPCO has developed a charging device that would allow electric cars to travel 25-miles on a 5-minute charge and 37-miles on a 10-minute charge.
Mitsubishi as well as Subaru dealers have agreed to place stations on their property, as well as Aeon, a supermarket chain. Continued plans will include car parks, convenience stores, banks and post offices. TEPCO aims to have 1000 charging stations in place in the next three years.
Even India has its very own plug in electric car, The Reva re-badged the G-Wiz for Europe where it is doing very well.So can we expect the same in India? Nope, not in the near future. Tokyo is the technology capital of the world. So it will take another 5-10 years to have a similar system in India too.