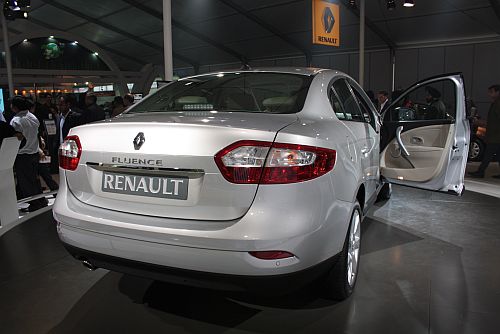 By Mahir Majid
The Nissan Micra was a good launch and Nissan is underway in India. With a good product and an increasing dealer network, this is the same kind of place where Renault hopes to be in when it brings the Koleos and Fluence in the next couple of years.
Following a failed attempt when it launched the half Romanian half French Dacia Logan in collaboration with Mahindra under the Mahindra Renault Logan badge, Renault is now looking to flood the Indian market with some of the finest cars from the French stable. Renault India has recently announced that in the coming years, starting mid 2011, it will be launching 5 different models which range from the V-platform hatchback (a 2011 Suzuki swift competitor) to the Koleos crossover SUV, offered with a 2.0 liter diesel and priced around 16-19 lakhs. The Koleos is based on the Nissan X-trail platform.
Early 2011 will also see the launch of Renault Fluence sedan. Priced at around 12-14 lakhs it will most likely be powered by a 1.6-litre petrol. In European markets it is also offered with a more powerful 2.0 liter petrol engine and also a 1.5 liter diesel. At this point it is hard to make any remarks if these will be offered here in India.
Renault should also introduce a sedan based on the V-Platform, details of which are not clear. Let Nissan launch its V-Platform sedan, and we will be in a position to speculate. This sedan should be preceded by the Duster, which is a SUV from the Dacia portfolio. The locally manufactured Duster could also be exported to neighboring countries.
There's also the ULC , which by the end of 2012, will start reaching showroom floors in India. Manufactured by Bajaj in the Renault-Nissan-Bajaj joint venture,  the base variant will be cheaper than the Tata Nano.
The more interesting Renault product that will catch the eye of the Indians is the affordable V-platform hatchback which if priced around a very competitive 3.5 to 5.5 lakhs, will give the Suzuki Swift, in the most heated segment of the Indian car market, a run for its money. This segment will matter the most to Renault if it intends to gain volumes.