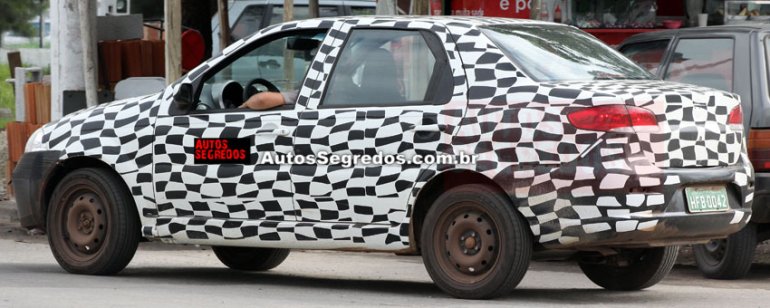 Remember the Fiat Siena (a.k.a Petra), the car that won Car of the Year award in India and didn't really sell much?  If you don't remember it, I will not blame you.
It has been ages since that sedan was pulled out of the Indian market. And since it didn't sell much in the first place, spotting one on the streets is more difficult than spotting a leprechaun.
Enough of the past; Fiat is certainly looking forward to the future. They are testing the next generation Fiat Siena (more popularly known as The Palio Sedan) and we have some spyshots for you.
Codenamed 'Project 326', it is based on the 3V platform which premiered on the New Uno, however, with a much larger wheelbase.
The new generation Siena will not be identical to the Palio and will have some minor changes. The spy shots show of a front influenced by the Linea and the rear by an Alfa 159..quite the recipe in' it?
The new car will have three types of engines namely 1.4 EVO, 1.4 EVO Tetrafuel, 1.6 16V E.torQ. But you will have to wait for a few years before Fiat even considers it for the Indian market.
2013 Fiat Palio sedan spyshots