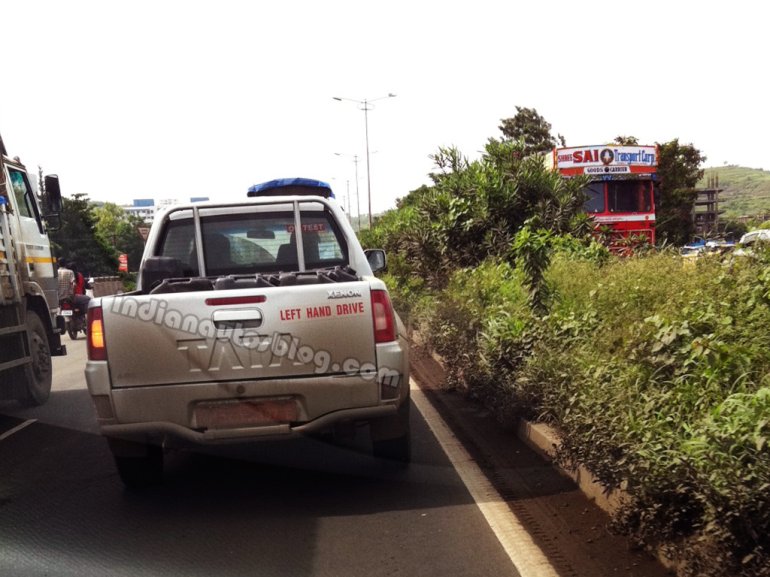 Is Tata Motors conducting regular or scheduled test runs for the Xenon single cab LHD (read Xenon export model) or are they quietly incorporating changes made to the powertrain during the Aria's development in the pickup?
The 2.2-liter DICOR engine has witnessed revisions to its mounts, oil sump and flywheel for quieter and smoother running. Seen here is a mule on test loaded with water cans.
We first saw the single cab Xenon at the Delhi Auto Expo in 2008. A blue vehicle was parked alongside other debutant models like the Sumo Grande, Indica Vista and Tata Nano.
The Xenon may not find a sea of customers in our market but in other countries, it is suited for traders, farmers and entrepreneurs who want their personal commute to double up as a workhorse. If you deliver raw materials at the client's office in a stylish pickup like the Xenon, the impressions you leave does a world of good to your brand.
This image was sent by IAB fan Bhuvan Chowdhary from Pune who earlier spotted the camouflaged Merlin running around Pune.