One of the fastest growing auto magazine in India, AutoX carries a report in the latest edition on Tata Motors working on the Indica Vista facelift for a Diwali launch. A high-power petrol variant (1.4-liter generating 90hp) was introduced last year but ever since the Vista has stayed away from the spotlight.
The more expensive Manza and Aria have been topics of intense discussions here on the web. 2011 is the year of Etios, Brio, Swift and to some extent the strong-selling Figo so no real reason to bring up the Vista.
The Vista is no doubt a huge step forward compared to the original, but the segment is flooding with new cars almost every month. It's a segment taking no prisoners. The Vista has been around for three years now and a cosmetic revision is just what the doctor ordered.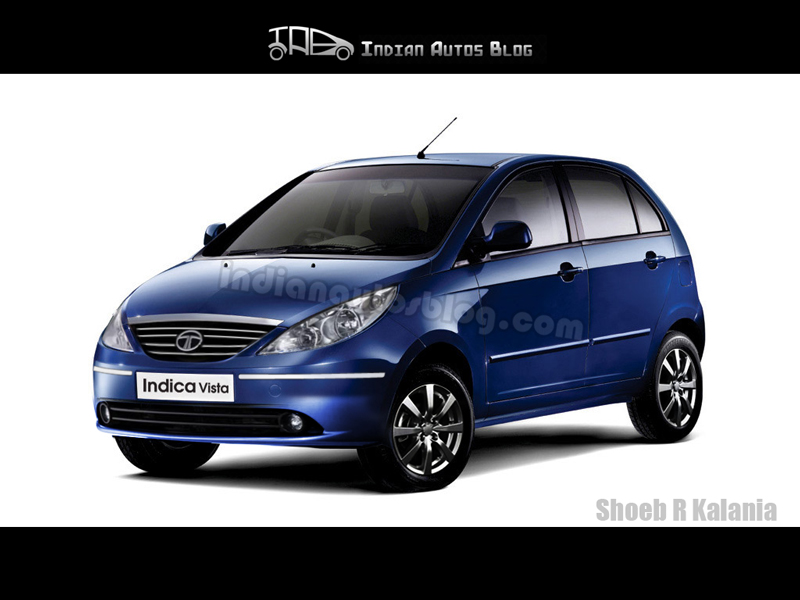 Shoeb's illustrated a dark blue Vista with the Manza' front-end and alloy wheels
AutoX says there will be a set of far-reaching headlamps like the double-barrel lamps seen on the Manza. The front-end will be treated with generous amounts of chrome, with new tail lamps. This will keep it going until early 2013 or so when the replacement model is expected.
In an earlier blog post, we suggested Tata Motors to look at LED lamps, partial re-skinning and experiment with colors for the Vista refresh, but that won't happen. Instead we get a Vista that is similar to the Manza. We hope Tata puts back the speedometer to it rightful place and installs a dual horn. That's not asking too much, or is it?
Source - AutoX.in