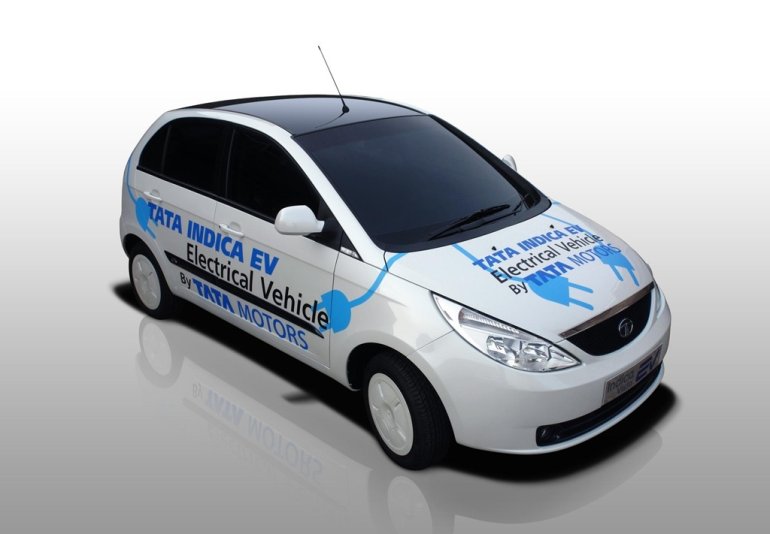 Tata Motors has shelved production plans for the Vista EV in the U.K, TheGreenCarWebsite.co.uk reports. The 25 samples that were produced for on-road trials posed cost of production and reliability issues with the £15,000 (INR 13 Lac) LiPo batteries that went in it.
Tata has given its employees another year to do more testing and contain the situation. The company recently setup a small factory in Coventry where it assembles electric vehicles.
That is some bitter news for the Brit public as the Vista EV would have probably proved a more pocket-friendly solution to the Nissan Leafs and Mitsubishi/PSA i-MIEVs both of which cost about £25000 (about 21 Lac Rs.), even after the £5000 discount due to the government's grants. The Vista was supposed to have a 100 mile (160km) range, twice that of previous generation electric vehicles.
Whether the production Vista EV might ever see the light at the end of the factory gate may be a tough one to guess, but another Tata we all love very much, already has!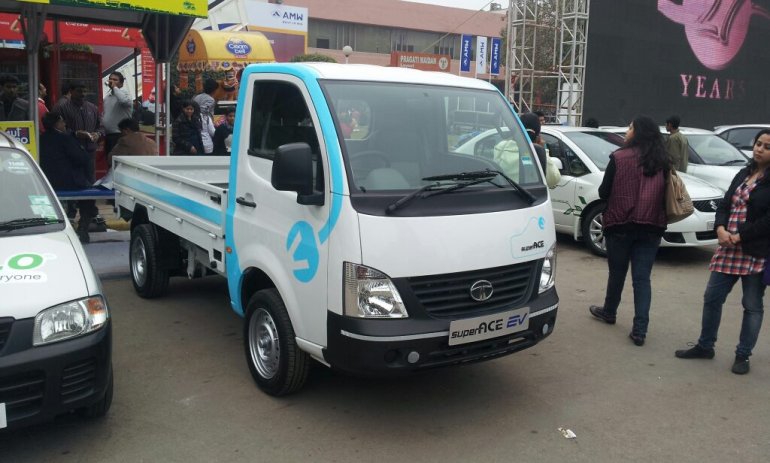 The 'Tata ACE Electric Mini Truck' as it is called has started rolling out of the Coventry production facility at the rate of 10 units a week with strong demand for more. Available in Chassis cab 590kg, Drop side 500kg, Box van 485kg and Tipper 375kg derivatives with corresponding payload limits, the ACE EV manages a maximum of 48Km range with a maximum speed of 40Km/h.
A bigger electric vehicle for the commercial segment is expected next year in the U.K. This maybe the Super Ace EV displayed at the Auto Expo in Delhi earlier this year as part of the Technology Day organized by SIAM (image on the left).
Tata is also working on hydrogen fuel cell vehicles which one-ups the EV atleast in terms of the 500Km range on a single tank. They are presently testing this technology on the Indica in West Midlands. Not to mention their progress with the compressed-air driven, fiberglass body glued, tubular framed, "MiniCAT" with French company MDI, Tata Motors are doing what they can to develop technologies that can drive their car far into the future.
But whatever the alternative energy Tata finally settles down with, its just good to know that there is at least one Indian car maker who is seriously trying to mitigate the Everest-scaling fuel prices by doing something.
[Source: Thegreencarwebsite.co.uk]