The Safari Merlin is gradually shedding its camouflage and piece by piece the entire puzzle is coming together. Now, a forum member from TheAutomotiveIndia.com has spotted an uncovered Merlin in a parking lot.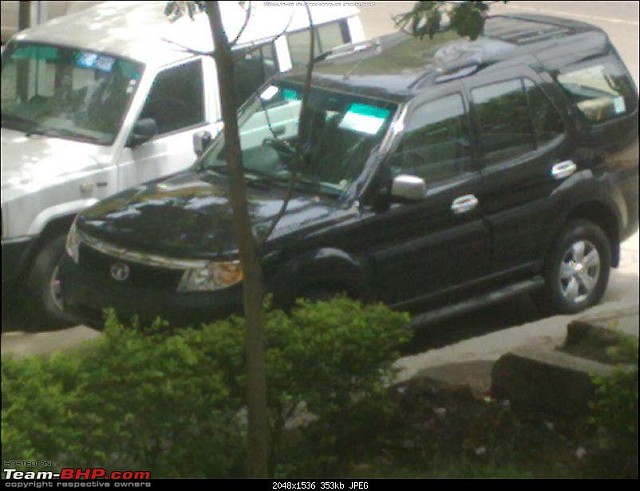 We are not surprised to see the Merlin because exactly the same design was previewed in a spy shot taken in November 2010.
There are countless debates floating over the internet about whether this is an all new product or just a minor facelift. The new image reveals that though the Merlin is build on the X2 platform with new interiors, Tata Motors played it safe with the shape or demeanor of the SUV.
The headlamps feature a leaf shaped design with single projector. There is a massive chrome bar above the front grill. In fact, there is a generous amount of chrome on the OVRM and the door handles. The roof rails completely blend into the body and the rear is elevated to incorporate them. The seats in the third row face each other and are not forward facing.
The reason why we are very sure this is a Merlin is because of the design of the Alloy wheels and the kink on the side moldings to incorporate the fuel filler cap. These exact characteristics are spotted on the camouflaged test mules. IAB readers were first to see the interior shots of the Safari Merlin snapped by Kapil Jagtap
So now  that you have a concise idea of what to expect from the Tata Merlin, our question is Are you Impressed?