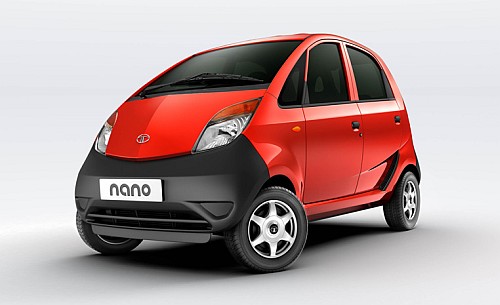 Tata Motors would soon begin exporting the Tata Nano to Nepal from next month onwards, reports Indian Express. The Nano however would not be as cheap as it is in India, as Tata could price the vehicle at 7 lakh Nepali Rupees (NPR) which equates to 4.36 lakh Indian Rupees.
The cost of the Nano is tripled in Nepal, thanks to the 300% excise duty. The price the Tata Nano, at which it would be sold for in Nepal is in fact much more than what the Tata Nano Europa could cost.
Sipradi Trading Company would be Tata Motors' distributor in Nepal. Sipradi Trading's CEO, Shambhu Prasad Dahal said the company will receive the first lot of 5 Tata Nanos by July end. These 5 Nanos would be put for a test run in Nepal before Tata starts exporting large volumes of the Nano.
The Tata Nano is a perfect car for developing countries and Tata would look at many similar export markets which need low cost cars and where there are no stringent safety regulations.
But with Tata Motors having an order backlog of more than one lakh Nanos, the export of Tata Nanos to foreign markets could anger customers who have been waiting for their Nano patiently right here in India.
Source: IE