A reader of Car Magazine UK spied the Tata Aria and Tata Nano that have apparently come in for testing in the UK. Both of these cars are not present in the UK market and that intrigued the passerby to snap a couple of images in the parking lot of the Tata Motors offices close to Warwick University.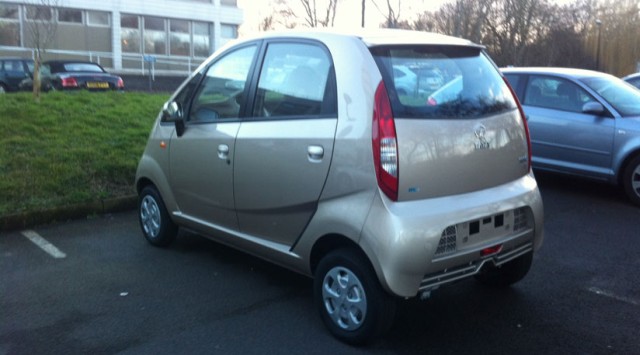 Officials at Tata have stated that they want to sell their cars in both Europe and US but they need a proper business plan, which is still under development. They are very skeptical about the sales of their ultra-cheap cars like Nano considering they didn't meet the expected sales numbers in the country where they started life out.
They are relying on the next generation products like the Tata Pixel or cars running on alternate fuels like electricity or hybrid powertrain to blast into new markets.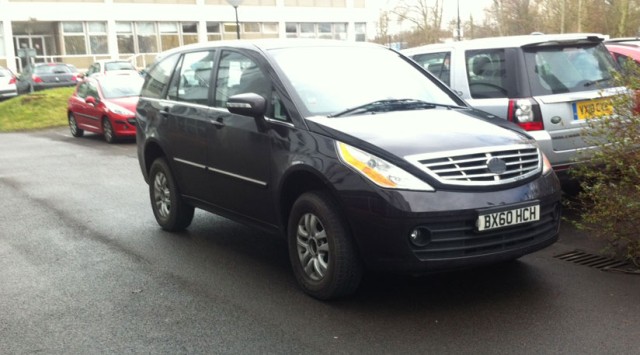 The test mules spotted can simply be hacks used by the engineers used for runabout duties or they might be testing new technologies, electronics or alternate fuel systems under the skin, using the Aria or Nano body as disguise.
A 2.2-liter DiCOR engine producing 140PS of power powers Tata Aria and Nano is powered by a 624cc engine with an output of 38PS. The company's working day and night to keep these products alive in the domestic market, so before venturing into overseas countries, it may want to lead them to a comfortable position at home.
[Source - CarMagazine.co.uk]