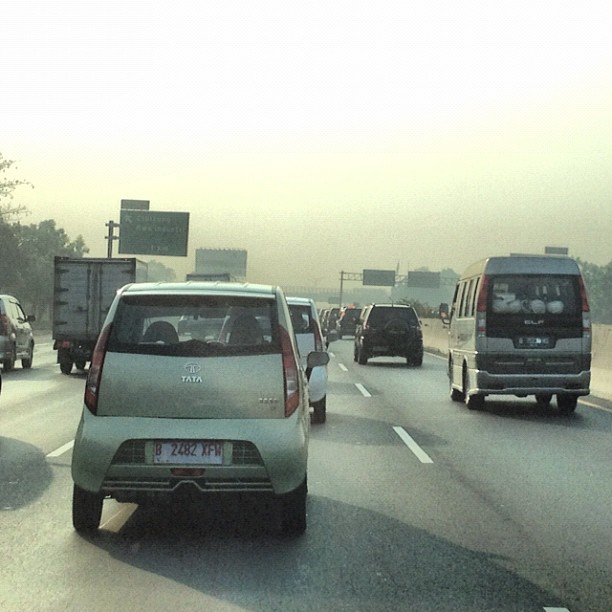 The testing of Tata Nano on Indonesian roads is in full swing. As you can see in the photo posted by the Instagram user Phunto, the two fully exposed Tata Nanos were testing with Indonesian license plates, suggesting that the launch is not far away.
Confirming that, Tata Motors has recently announced their foray into Indonesian market as PT Tata Motors and will participate in the this week's Indonesia International Motor Show.
Tata Motors is expected to display their range of commercial and passenger cars such as the Nano, Aria 4x4, Xenon double cab, Indica Vista, Ace and Super Ace at the show.
Tata Motors is believed to be deciding on investments to cater to the compact car demand in the ASEAN countries. The company also stated that the components will be localized indicating their seriousness about the market.
The newly appointed Managing Director Mr. Karl Slym said: "We will establish deeply rooted local operations and will grow in tandem with the prosperity of the country and its people".
The Tata vehicles will be progressively introduced in Indonesia starting form next year and will be initially backed by 10-15 dealerships across the country. The number of dealerships will be increased to 60 in coming years.
Tata Motors have high hopes for Indonesia and expects the island country to be the largest market outside home.
[Souce: Instagram.com via Twitter.com]