The little Tata has brought some cheers to the Tata Motors camp. The Tata Nano has been declared as the most trusted four wheeler brand in India for the year 2013 according to "The Brand Trust Report, India Study 2013".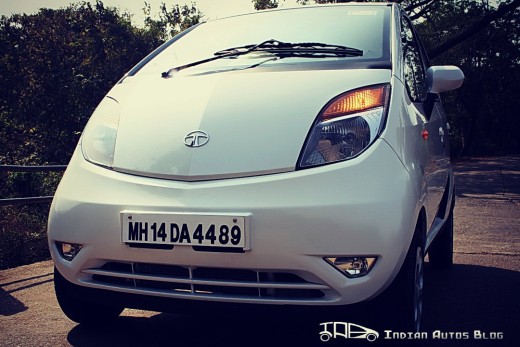 The Brand Trust Report is conducted by Trust Research Advisory. This year's report involved 16 cities and 19,000 unique brands across various domains.
The Tata Nano was the only petrol car in the 2012's Top 10 best selling cars list to post a positive year on year growth and Tata's current strategy of not marketing Nano as the world's most affordable car seems to be paying dividends. The car which is a brain child of Mr. Ratan Tata has faced quite a few hurdles and now starting to show a steady sales performance.
The acclamation couldn't have come at a better time since Tata Motors has huge plans for the Nano this year. The car will get CNG and diesel variants both of which are expected to lift up Nano's appeal a few notches above. Moreover, a more powerful petrol Nano with an 800cc engine is also in the works.
The top spot in the most trusted automobile marque went to BMW which secured an overall place of fourth, a five rank improvement over last year. Bajaj Auto slipped a spot compared to previous year to capture 8th position in overall rankings.
The top three spots were sealed by electronic gadget makers.
[Source: Economictimes.Indiatimes.com]