Tata Motors' sincere effort in turning around Tata Nano's fortunes has started paying off.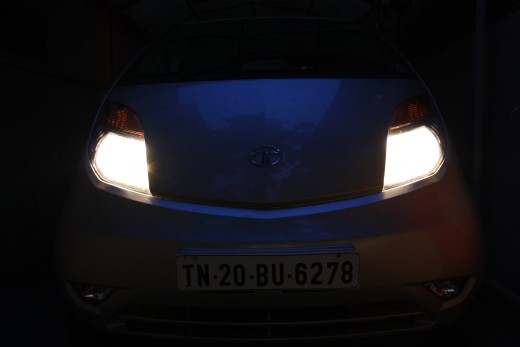 In spite of experiencing a slow down in the last few months, the petit hatchback sealed 9th place in the list of Top 10 best selling cars in the first 11 months of 2012. The introduction of an improved 2012 model along with the company's attempt to change the 'poor man's car' perception of the Nano has finally started bearing fruits.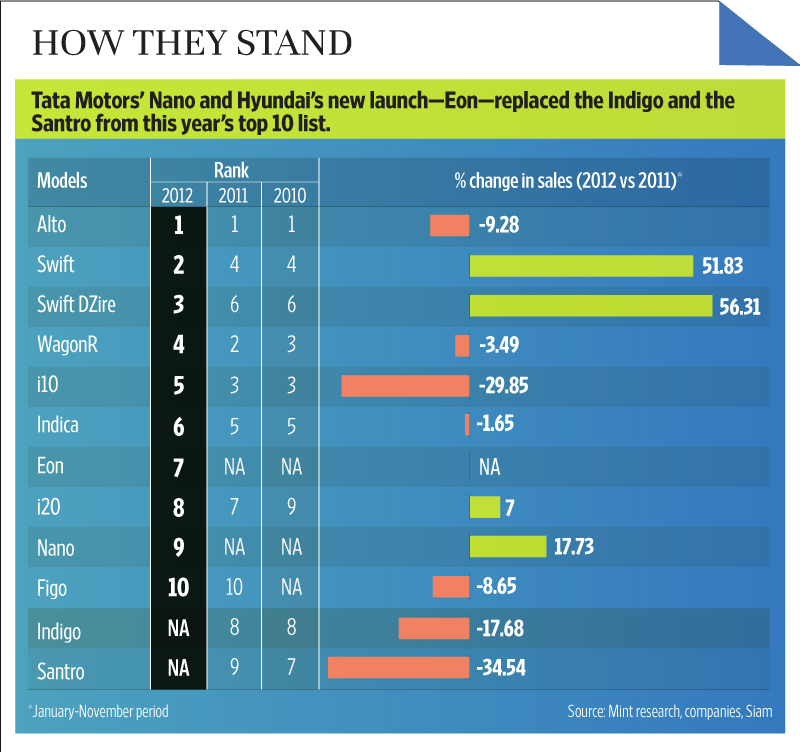 Tata Motors have sold 74,545 Nanos in the first 11 months of 2012 which is a 18% growth from the same period last year. The growth is commendable considering the fact that the customers remained indifferent to the petrol cars.
Maruti as usual sweeps the top 4 spots albeit the overall sales of their petrol only small cars have seen a decline. In fact, the proportion of new diesel cars rose to 58% compared to previous year's 28%, meaning 6 out of 10 cars sold in India in the first 11 months of 2012 burnt diesel.
Nano's slump in the recent months may not be a cause of worry since the entire auto industry faced a similar situation. Tata Motors has big plans for the little car in the year ahead with the CNG and diesel model lined up for launch.
Along with the new variants, there could also be a facelift and a bigger petrol engine which would help in moving the appeal of the Nano few notches up.
The Nano gradually started attracting young buyers and its highly important for the company to continue its efforts in making the Nano more desirable.
Have a happy new year Tata Nano!
[Source: Livemint.com]