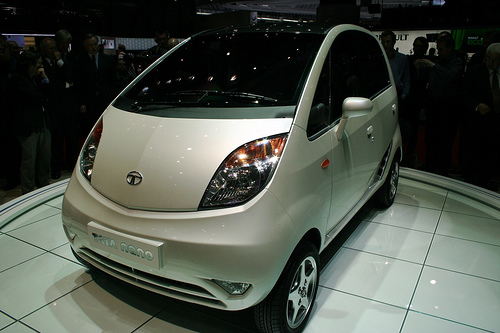 After all the applause for being the cheapest car in the world, the Tata Nano is back in the news again. Tata's drawing up plans to build an electric and hybrid model using its platform.
The Nano was built to fulfill the basic transportation needs of a family but the car compromises on nothing, be it safety, mileage, performance and emissions.
The Tata Nano is compared to legendary cars in the market like the Ford Model-T which brought a revolution in the automobile industry.
A Tata Group report says 'It's not only a car for Tata it's a platform for some higher end models too which will be sold at higher prices and will give greater profits.'
Most probably these higher end models will be sold in the international markets. Tata also have plans to introduce variants in Brazil, Indonesia, China and Russia.
The Bajaj Chetak and Maruti 800 created history in the Indian automobile industry; the Tata Nano also has all the firepower to redo the same thing.
So there are pretty good chances of India and global markets to have a Tata Nano petrol, a Tata Nano diesel, a Tata Nano Convertible, a Tata Nano Station Wagon, a Tata Nano Electric and a Tata Nano Hybrid variants in the coming years.