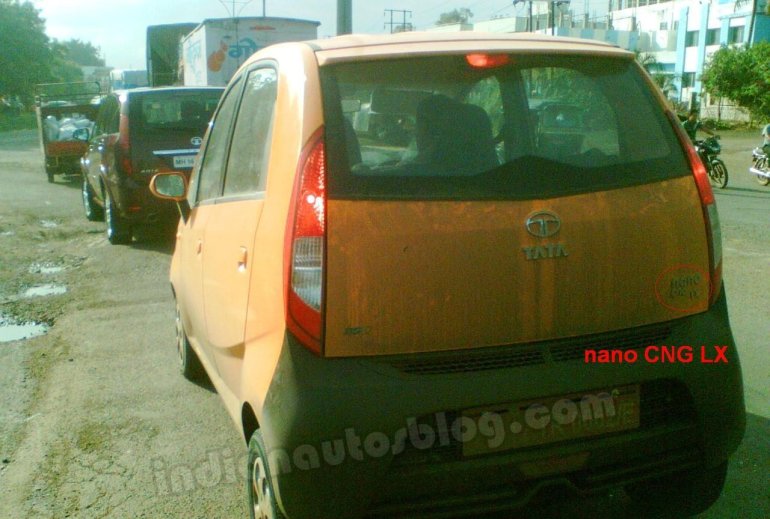 It's been a journey of ups and downs for the Tata Nano since its birth and the world's most affordable car didn't get anywhere close to the estimated sales volume.
The Singur plant debacle was a major blow and the petrol prices too haven't been kind to the innocent little Tata. The Sanand plant answered the Nano's first hurdle but what is its answer to the rising petrol price? The Nano CNG!
One of our dedicated readers had recently spotted the Tata Nano CNG version being tested on public roads. Our clandestine sources within Tata informed us that the Nano will have 17 litres of tank capacity for the CNG apart from the petrol tank. This will enable the Nano CNG to cover a decent distance between the refills.
Due to the regionalized availability of the natural gas, the Nano CNG will not be a Pan-India version and will be on sale in selected places like Delhi-NCR, Mumbai and in some places of Gujarat, Rajastan, Uttar Pradesh, Haryana, etc.
The powertrain is the same and a slight drop is power is expected in the CNG mode but on the flipside, running cost will rival that of the two wheelers.
The Nano CNG is a festive season probable and is expected to add some decent numbers to the sales figures.