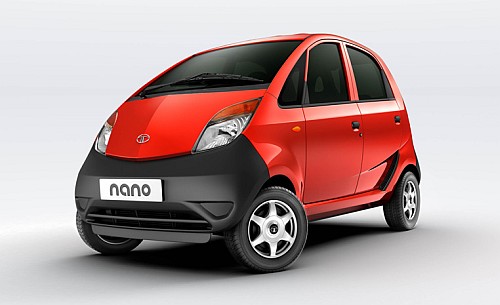 With the main Sanand plant, which has an annual capacity of 2,50,00 Nanos, beginning its production in full-swing, Tata announced that the Nano would be readily available at showrooms and customers car walk into a showroom and drive out with a Tata Nano from August onwards.
When Carwale contacted Tata inquiring about this development, Tata (was playing safe) denied the fact that current bookings are open and the company has to deliver the Nanos for over 1,00,000 customers who are waiting for their Nanos. Tata has delivered around 37,500 Nanos till now and would be looking to clear its order backlog soon.
Contradicting Tata's announcement, a Tata dealer in New Delhi says -
The base model is almost readily available. You can book today and take the delivery tomorrow. If booked today, the top-end model can be delivered in 15-20 days
When further questioned about how they can deliver cars to new customers when there over a lakh who are waiting for their Nano, the dealer said the new bookings are being done by 'management quota'. That is, the new customer has to write to Tata requesting his/her Nano.

What we feel is that Tata is trying to balance between its customers who are patiently waiting for their Nanos and its new customers. Tata wouldn't want prospective Nano buyers entering showrooms to get turned off by Tata's inability to cater to new bookings. We think Tata while trying to clear its order backlog could also be letting out a marginal number of Nanos for new customers, who Tata can't afford to lose.