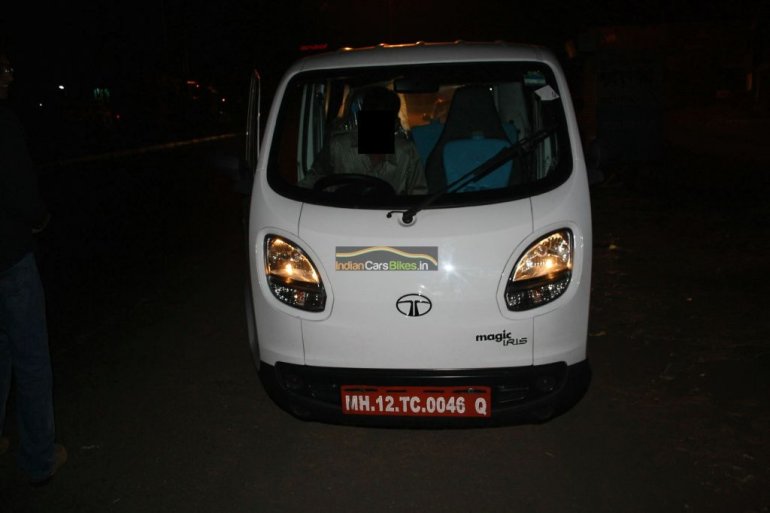 While returning home from dinner last Friday, our good friends at IndianCarsBikes.in spotted a Magic Iris testing on the Mumbai-Pune expressway. Curious to learn more, they sweet-talked the driver to understand that it was a Iris CNG variant being put through a round of testing.
It is not only Tata Motors who is fascinated with CNG fuel and its prospects in India. Son of the soil Maruti Suzuki made a brave claim that 20% of its new car sales will come from CNG variants by 2016.
IAB reported back in January 2011 that Tata Motors, apart from diesel both LPG and CNG versions of the Nano are on the anvil. The Indica platform cars have been armed with such alternate fuels before. The deployment of environment- and wallet-friendly fuels then is going to be across the vehicle range starting with the Magic Iris extending to large commercial vehicles.
To test market response, the Autorickshaw-eclipsing Magic Iris was launched in Jaipur last year in BS3 spec. It is powered by a 611cc water cooled diesel engine that makes 11bhp and mated to a 4-speed manual gearbox. A source familiar with developments inside Tata Motors told Indian Autos Blog last week that a pan-India launch of the Magic Iris is coming up in 2011. Who knows, they might introduce the CNG variant alongside the diesel in BS4 compliant form.
Source - IndianCarsBikes.in