An Indian Autos Blog reader snapped this Tata Magic Facelift in Maharashtra. Based on the Tata Ace platform, it was only logical for the company to carry over the Ace facelift's front fascia onto its people-mover sibling.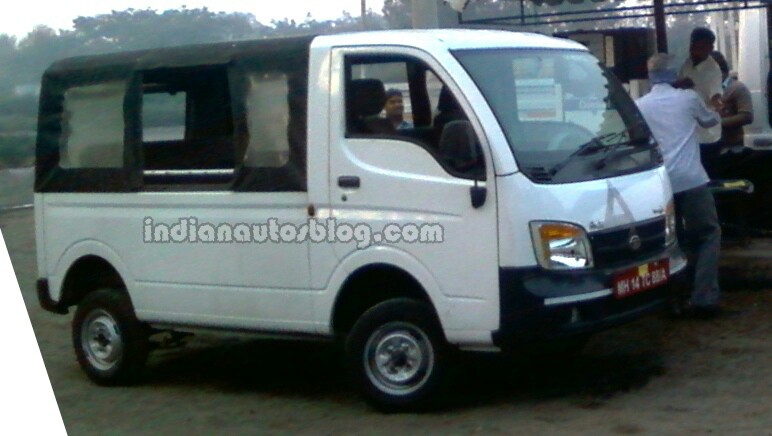 The refreshed Ace, though Tata showed the vehicle at the 2012 Auto Expo, commenced sales in September this year. Designers have replaced the circularly-shaped headlights with a rectangularly-shaped enclosure. While the pre-facelift model had separate headlights and turn signals, the facelift combines these two into a single unit. Even the twin-slat grille is replaced by a single frame grille.
On the Ace facelift, body-colored bumpers are also available, though on the Magic, Tata may not include this feature as the spyshot reveals.
Inside, we expect the Magic facelift to get upgrades such as a new steering wheel, new fabrics for the seats, a music system and the addition of a mobile charging point (these features were included in the Ace facelift).
The mechanicals and running gear will remain unchanged. The Magic is available with a 702cc diesel engine producing 16 hp and 38 Nm of torque, mated to a four-speed transmission. Tata also offers a CNG variant, which is capable of firing 21 hp and 49 Nm of torque.
The Magic is marketed as a 'last mile public transportation' vehicle in India and comfortably seats 7 passengers.