Regular Indian Autos Blog readers would know that the Tata Indigo eCS is due for a facelift and we've been bringing you spyshots of the camouflaged car, while it was being tested in Pune. However, Team BHP have just gotten their hands on the Indigo eCS facelift sans camouflage.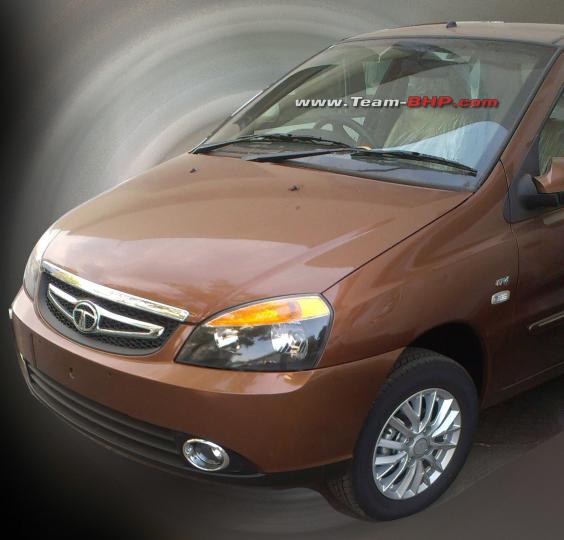 At first glance, the refreshed Indigo eCS sports the changes we were speculating earlier. Tata has added a 'smoked' blackened lens to the headlight of the car and this is something we can also expect in future refreshes from the brand (we've seen something similar on the Aria shown at the Geneva Motor Show this year).
The grill of the new eCS has generous helpings of chrome. It seems to sport a honeycomb structure and the Tata logo is set on a chrome garnish.
The front bumper of the car has also been tweaked and the foglamps are surrounded with a chrome enclosure.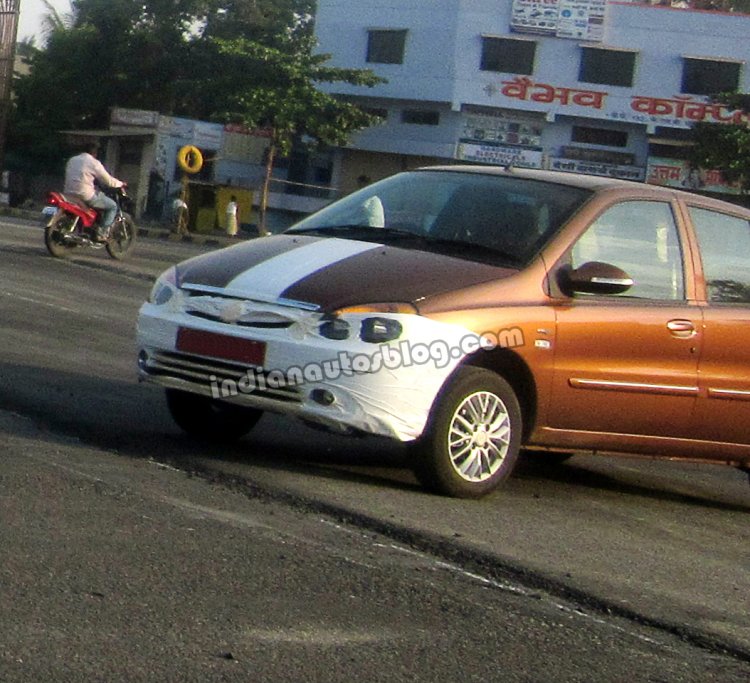 We had earlier reported that the eCS facelift will add a new color termed by Tata as 'Urban Bronze'. This is the same color caught by an Indian Autos Blog reader sometime ago and we seem to be confident that Tata are introducing this new color to the car.
The Indigo eCS facelift will also sport a newly designed alloy wheel, which is seen in these spy shots.
Tata is expected to announced the eCS facelift on June 19. Stay tuned for further updates about the car on Indian Autos Blog.
[Image credit - Team BHP]